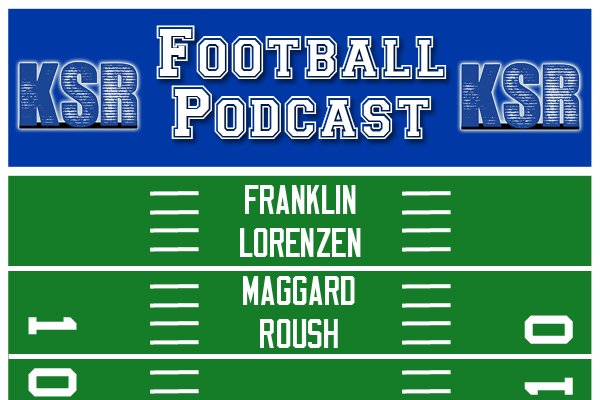 After a loss to Georgia, all eyes are on the Governor's Cup.  In honor of Thanksgiving and Rivalry Week, the KSR Football Podcast shared why they're thankful to hate Louisville, they remember that one time Lamar did the Heisman pose and then fumbled, and…
—  Very important instructions for the listeners.
—  How Drew is giving the Cats good Mojo.
—  What UK does without C.J. Conrad.
—  Life after Stephen Johnson.
—  How many rushing yards does UK need to beat Louisville?
—  Dad Talk with Freddie and Jared.
You can easily listen on the KSR App, available on iTunes and Google Play.  Streaming online is simple through Pod Paradise.  You can also get it directly to your phone by subscribing to "Kentucky Sports Radio" on iTunes or via Android's Podcast Addict app.