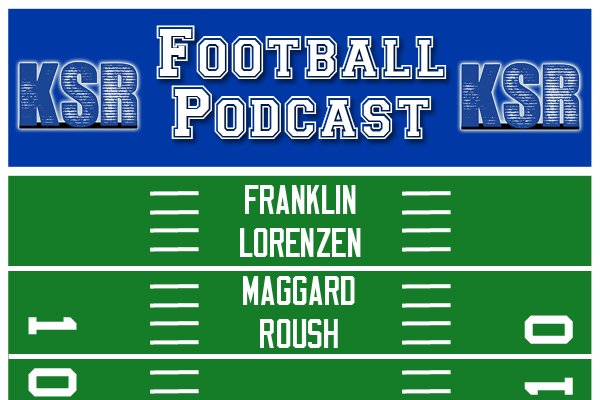 The Kentucky football team gave fans exactly what they wanted this weekend: a blowout victory.
Freddie and Nick talk about the win and touch on a variety of topics at the request of the Big Blue Nation.  They catch up with Drew from the road, only to have technical difficulties get in the way. If you can survive the blips, you will enjoy an entertaining hour plus of football talk that includes:
— Why Benny Snell is the best running back Freddie's seen in 40 years.
— How UK will move on from Jarren Williams.
— Which Redshirts are making strides in practice.
— How practice habits make a tangible difference.
— If UK couldn't be the Wildcats, what should they be called?
You can easily listen on the KSR App, available on iTunes and Google Play.  Streaming online is simple through Pod Paradise.  You can also get it directly to your phone by subscribing to "Kentucky Sports Radio" on iTunes or via Android's Podcast Addict app.