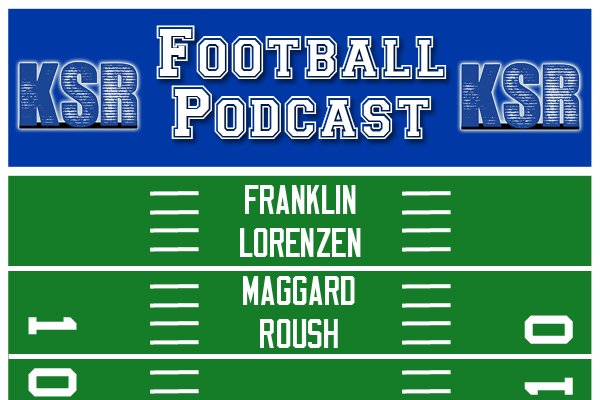 The loss to Ole Miss sucked.  Everybody's angry, including the KSR Football Podcast crew.  We let a fired up Freddie Maggard vent, we addressed the BBN's favorite blameful buzzwords, and…
—  What went wrong offensively (SPOILER: it wasn't because it was a bad call).
—  Fans are afraid the lightning in a bottle (Stephen, Snell, Conrad) will escape.
—  Drew Franklin's mindset that will ease tension.
—  Should they eliminate the first round of the KHSAA Football Playoffs?
—  The First Edition of the KSR Football Podcast Netflix Documentary Club.
You can easily listen on the KSR App, available on iTunes and Google Play.  Streaming online is simple through Pod Paradise.  You can also get it directly to your phone by subscribing to "Kentucky Sports Radio" on iTunes or via Android's Podcast Addict app.