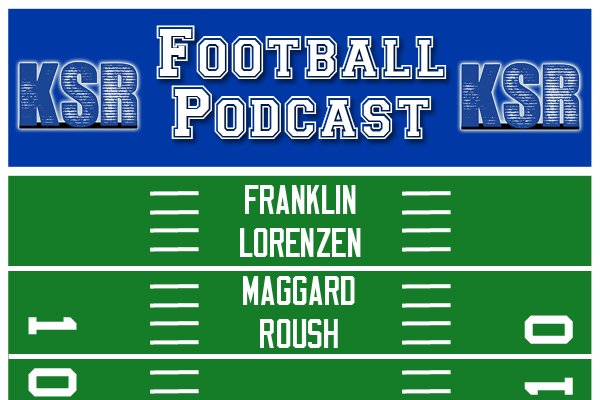 Before things get crazy on the football front over the next two weeks, the KSR Football Podcast has everything you need to be prepared for the chaos.  Drew, Jared, Freddie and Nick preview the matchup between two Wildcats in Nashville before turning to next week's signing day and the 2018 UK football recruiting class.  Highlights:
—  What caused Drew to break out in tears?
—  Why Freddie believes next season's starting quarterback will be announced immediately after spring practice.
—  Which freshman has arms as big as Jared's stomach?
—  Nick is a nerdy jerk.
—  Which UK commit looks like Lamar Thomas on the football field?
—  Is the early signing period a good thing for Kentucky football?
You can easily listen on the KSR App, available on iTunes and Google Play.  Streaming online is simple through Pod Paradise.  You can also get it directly to your phone by subscribing to "KSR Football Podcast" on iTunes or via Android's Podcast Addict app.