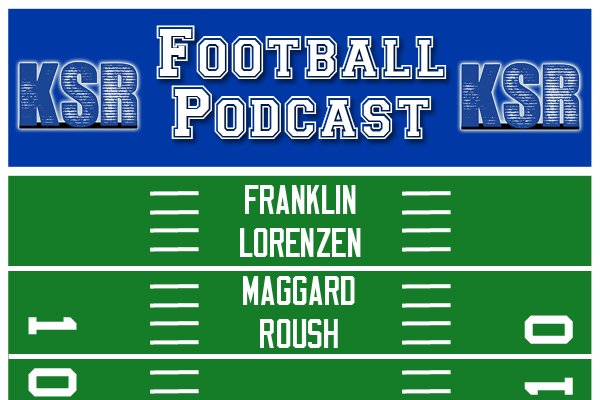 Training camp has started which means it is officially football time in the Bluegrass.  Still searching for a proper name, the KSR Football Podcast crew is here to help prepare you for the final month of talking season, starting with a recap of UK football media day.  Highlights:
— A look at the record book with Jared and Freddie.
— Why there is NO REASON to worry about Lynn Bowden.
—  Jared does not like Matt Elam's response to Greg McElroy.
— Drew can't sleep; he's too worried about Southern Miss making position changes.
—  Playcalls from the past and how sideline signal-callers typically operate.
You can easily listen on the KSR App, available on iTunes and Google Play.  Streaming online is simple through Pod Paradise.  You can also get it directly to your phone by subscribing to "Kentucky Sports Radio" on iTunes or via Android's Podcast Addict app.