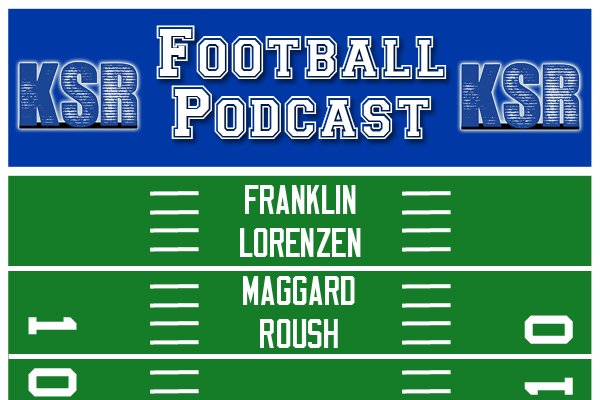 It was an ugly way to end a season, but The KSR Football Podcast is still going to talk about it.  While many fans are still angry about the fights, you'll be surprised to hear what this crew has to say.  Highlights from the last show of the regular season:
—  Fundamentally what went wrong in the secondary.
—  Is a transition to a 4-3 a plausible defensive remedy?
—  Why Jordan Jones should've stayed on the sideline.
—  Freddie's been in Nick Haynes' shoes before.
—  Everybody can learn a lesson from Benny Snell.
You can easily listen on the KSR App, available on iTunes and Google Play.  Streaming online is simple through Pod Paradise.  You can also get it directly to your phone by subscribing to "KSR Football Podcast" on iTunes or via Android's Podcast Addict app.