It's time for upcoming high school football players to save the date.
Throughout the month of June Mark Stoops' Kentucky football program will be hosting exposure camps for high school athletes.  Open for all, it gives kids an opportunity to be coached by some of the best in the SEC.  They also will bring some of UK's most talented recruits to Kroger Field for the Primetime Camps on June 9 and 10.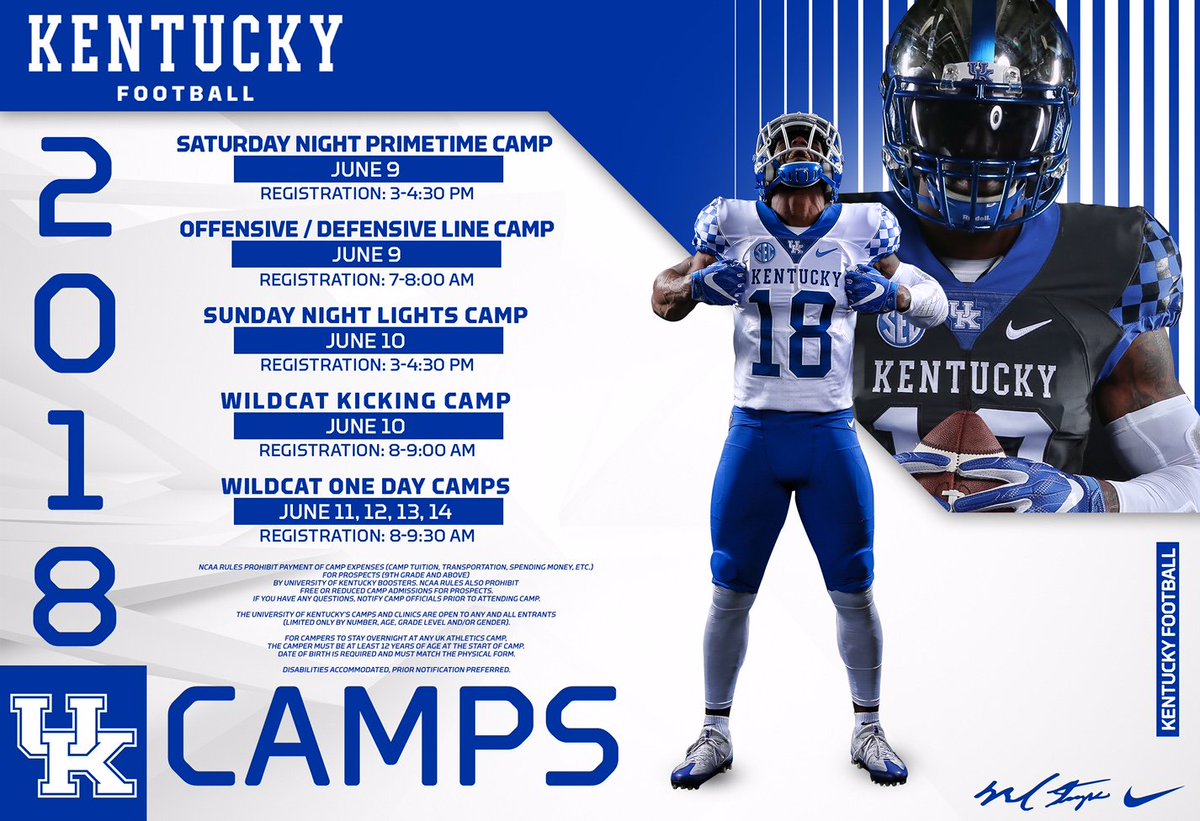 You'll find more details and be able to register here.