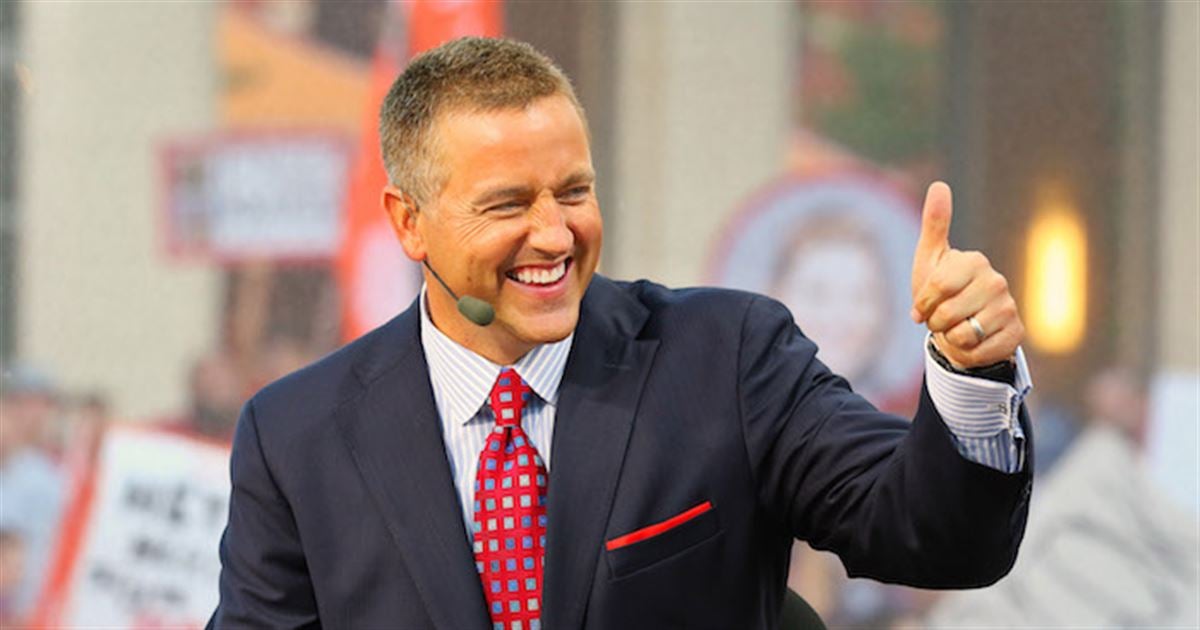 "Kentucky has a legitimate chance, in my opinion, to get to the SEC Championship Game."  That's what Kirk Herbstreit said on today's College Gameday.
We've been here before.  Kentucky wins five games, then they start becoming a sexy pick, with college football experts hopping on the bandwagon across the country.  It always happens before big games, and we always get let down and frankly, I'm tired of it.  I'm tired of writing posts Saturday morning titled, "Kirk Herbstreit Picks Kentucky," only to write about a loss Saturday night.  I'm tired of the Herbstreit curse.
To be fair, Herbie's always been a big Mark Stoops fan.  Today he didn't do anything crazy.  He laid out UK's path to Atlanta, then said he thinks it's going to happen.
"In all fairness, (UK) hasn't beaten anybody that makes you jump up and down.  But they're sitting at 4-2 and if you look at the games remaining against Georgia today and at Tennessee, it's possible," he said.  "All they need is Florida to lose today at Arkansas and that trip to Baton Rouge.  To me, both those things are going to happen."
If Kentucky loses a close one, it's all on the Herbstreit curse.  The Cubs snapped their ancient curse this week.  Hopefully Herbstreit's isn't here to stay.