Through two games, Benny Snell is top five nationally in rushing yards (300) and helped Kentucky break a 31-year losing streak to Florida, but still isn't getting the recognition he deserves. ESPN did not include Benny on their Hesiman Watch this week, but another outlet did. Pro Football Focus, which compiles some of the best stats in the game, listed Benny as an Early Heisman Favorite for his play thus far.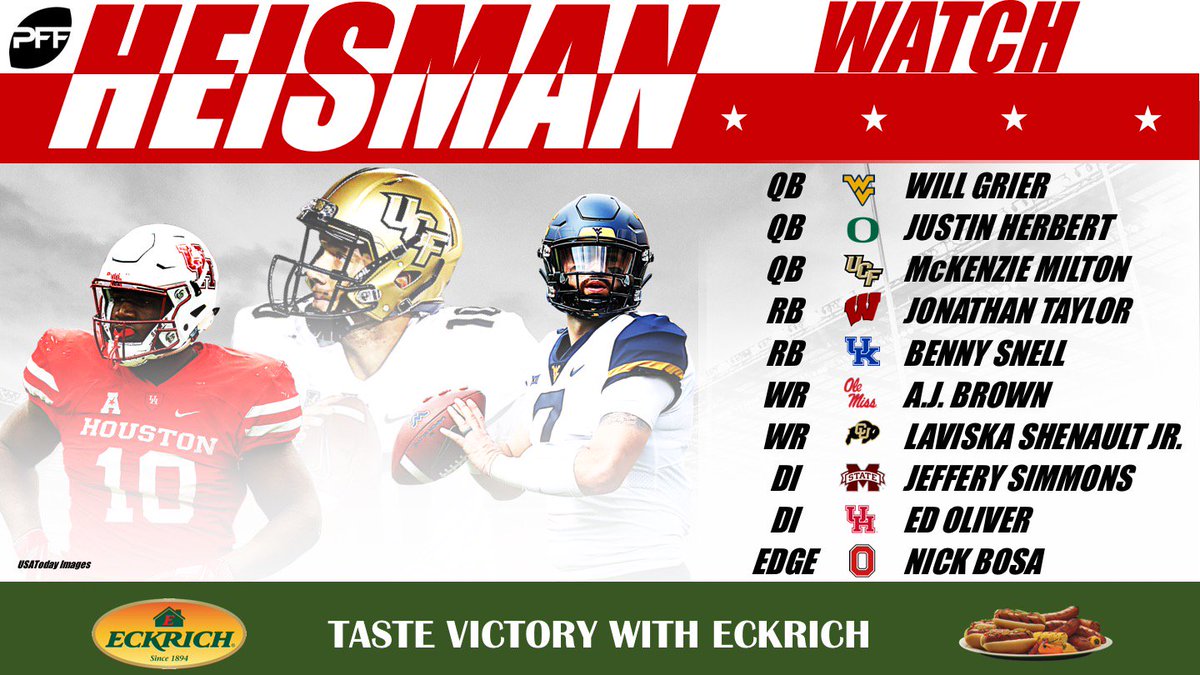 "A relative unknown from those outside of Kentucky and us here at PFF, Snell has had a personal vendetta since Day 1 at Kentucky when he was overlooked as a high school recruit. He's made teams pay by forcing 44 missed tackles each of his first two seasons with the Wildcats and if his two-game sample for this season is any indicator, he's well on his way to surpassing those marks in 2018. He's forced 11 missed tackles on 48 carries and is currently averaging 4.82 yards after contact per carry and was huge in Kentucky's upset victory against Florida."
Another mark Snell is well on his way to surpassing: Sonny Collins' all-time rushing record. At the beginning of the season, Snell needed 1,412 yards to break it and through two games, he already has 300. He only needed to average 118 yards per game, or 109 if Kentucky goes to a bowl, so he's well ahead of that pace. That alone is reason enough he should at least be in the conversation.
But keep sleeping on Benny. As we've learned, he likes it when you do that.
"I overcome adversity," Benny said after the Florida game. "This team overcomes adversity. So watch your mouth. You know what I'm saying? I ain't playing."