While you were watching Kentucky lose at Florida, the folks at Facebook Watch released the latest episode of Inside the Madness and I have a feeling it will help you forget about what happened in Gainesville.
Episode Three is all about Kentucky vs. Louisville.  The camera crew takes you behind-the-scenes and shows you all of the best moments from the 29-point rivalry route at Rupp Arena.
In this week's episode you'll also learn more about Kevin Knox's family.  The son of a former NFL star, cameras are at the Joe Craft Center when Knox Sr. runs Kevin's younger brothers, Kobe and Carter, through drills.
Pay close attention throughout the episode and you'll find a wonderful Ryan Lemond cameo.
For three-quarters of the game, Kentucky reverted back to the team that lost four straight games in SEC play.  The Cats had one big run to threaten Florida, but it was too little too late.
Florida took a 15-point halftime lead by hitting everything they threw at the rim.  When the shots finally quit falling in the second half, the Cats made their run.  The Gators missed ten straight shots, opening the door for Kentucky to cut it to nine.  A deep Florida three-pointer hit the rim twice before it fell through the net, snapped the cold streak and ended Kentucky's comeback hopes.
Florida was on fire for most of the game, but the Cats certainly didn't help themselves.
Kentucky struggled to get to the free throw line in the first half.  When they finally changed course in the second half, they left points on the board.  The Cats finished 13-of-22 (59%) from the line.  Kevin Knox scored ten points in the first ten minutes, then went 20 minutes without a point.  Jarred Vanderbilt and P.J. Washington couldn't stay on the court because of foul trouble.
After four straight wins, Kentucky tried to erase all optimism with 30 terrible minutes of basketball.  As bad as it was, UK did not quit.  The final score is atrocious, but the finish was (somewhat) respectable.
Mark Stoops will field a secondary that could potentially feature four to five senior starters. Behind those starters lie the most talented collection of rotational players on the roster.
Remember our offensive line post from last week when we said that some analysts evaluate teams based on the number of returning OL starters? Well, other experts apply the same formula to the secondary. 2018 is the year for the Wildcat defensive backs to play at the high-level that the BBN has expected for the past couple of seasons. Potentially the most substantial offseason personnel news did not involve a player. Instead, Associate Head Coach Dean Hood is changing responsibilities from outside linebackers to the secondary. Hood is a long-time, proven football teacher and has an extended track record of player development. For example, think back for a moment and consider which defensive position group showed the most growth during the 2017 season? I'd argue the answer is the outside linebackers which produced two all-conference players and a true freshman that demonstrated tremendous potential.
All-SEC safety/nickel Mike Edwards is UK's most decorated defensive back. Edwards has averaged 98.5 tackles over the past two seasons. The two-time All-SEC senior spurned the NFL Draft in order to return to Lexington for a senior campaign. Fellow safety Darius West returned in 2017 following a two-season battle with injuries to finish the season as the team's third leading tackler with 86. Cornerbacks Derrick Baity and Chris Westry have been starters for the better part of three seasons. Lonnie Johnson Jr. showed flashes in 2017 and earned starts at cornerback. With an overabundance of experience at all four spots and plenty of quality depth, spring practice could see experiments with position changes within the secondary.
The Departed
5 Nickel/Safety Kendall Randolph 6'0, 183 Graduated
Career statistics: 70 tackles, 4.5 tackles for loss, 1 interception, 3 pass breakups, 2 fumble recovery, 1 forced fumble, 3 quarterback hurries.
---
Projected Starters
Mike Edwards has played safety and nickel throughout his stellar career. Cornerback could be added to that list with spring practice positional experiments. UK plays a great deal of nickel coverages which features five defensive backs. 2018 will see a great deal of depth across the board which means that playing time will be coveted by several Wildcats. The task of unseating a senior starter will be a challenge. The following five defensive backs have played a great deal of college football. Experience is an invaluable trainer.
29 Cornerback Derrick Baity 6'3, 186 Senior
Four pass breakups vs. Northwestern in Music City Bowl
Intercepted two passes in 2017. One vs. Vanderbilt, the other vs. South Carolina
Named as Co-SEC Defensive Player of the Week in a winning effort vs. South Carolina
Seventh on the team with 47 tackles
Career: Played in 38 games, started 29. 110 tackles, 3.5 tackles for loss, 5 interceptions, 1 fumble recovery, 1 forced fumble, 16 pass breakups
6 Cornerback Lonnie Johnson Jr. 6'3, 215 Senior
Started last 5 games of 2017 season
Career-high 7 tackles vs. Louisville
Six tackles and a blocked field goal in a victory over Missouri
Blocked extra point vs. Eastern Kentucky
21 Cornerback Chris Westry 6'4, 195 Senior
Posted 4 tackles vs. EKU, South Carolina, and Eastern Michigan
Career statistics: Played in 38 games, started 33. 113 tackles, 3 interceptions, 13 pass breakups, 1 forced fumble, 1 fumble recovery, 1 quarterback hurry
25 Safety Darius West 6'0, 210 Senior
Ranked third on team with 86 tackles in 2017
Game-high seven tackles vs. Georgia
11 tackles vs. EKU. Caused a fumble in week 1 at Southern Miss, also had 7 tackles including 1 for loss.
7 Safety Mike Edwards 6'0, 200 Senior
Phil Steele 1st Team All-SEC
Led the team with 97. Ranked 9th leading tackler in the SEC
Team-high 4 interceptions as well as 7 pass breakups
Fourth player in school history to lead Kentucky in both tackles and interceptions
Six double digit tackle games
Career: 235 tackles, 8 interceptions, 1.5 quarterback sacks, 11.5 tackles for loss, 1 fumble recovery, 1 quarterback hurry, and 17 pass breakups
Averaged 98.5 tackles over the past two seasons. That average projected to 2018 would place Edwards in the prestigious 300-Tackle Club
---
Rotational Players
This list includes former 4-star athletes and players that could play multiple positions within the secondary. This group also consists of many defenders that play a key role on special teams.
27 Cedrick Dort Jr. 5'11, 170 Sophomore
Played as a true freshman in 2017
Two tackles vs. Northwestern in bowl game
17 Tobias Gilliam 5'11, 195 Sophomore
Two tackles vs. Northwestern
Steady role player that can make a jump with a strong spring practice
3 Jordan Griffin 6'0, 186 Junior
2017 statistics: 22 tackles, 3 pass breakups, and 1 interception
Can play multiple secondary positions
Career-high 6 tackles and 1 pass breakup in a win over Missouri
Highly-skilled defender
13 Zy'Aire Hughes 6'1, 193 Sophomore
Registered 1 tackle in 2017
9 Davonte Robinson 6'2, 187 Sophomore
Played in all 13 games of 2017
Career-high 5 tackles in a road win over Vanderbilt in Nashville
One of the fastest players on the team
16 Marcus Walker Junior 6'1, 212
Season-high 2 tackles in win over Vanderbilt
Active on special teams
23 Tyrell Ajian 6'0, 190 Redshirt Freshman
Played defensive back, receiver, and quarterback in high school. 4-star prospect
Projects to multiple positions within the secondary as well as special teams
Joins Yusuf Corker to make a highly skilled duo of redshirt freshman that can make an impact in spring practice
29 Yusuf Corker 6'0, 190 Redshirt Freshman
Nation's 26th ranked cornerback, top rated CB in the state of Georgia. 4-star prospect with a high ceiling
Will factor in rotation and special teams
---
The Newcomers
Stanley Garner and Dom Williams are early enrollees and will factor in spring practice.
Cornerback Jamari Brown 6'2, 180 Freshman
Had offers from every Power 5 Conferences
Top 100 cornerback in America. Missed time with injuries during senior season.
Did not enroll early. Will not factor in spring practice.
Cornerback Stanley Garner 6'2, 180 Freshman
Early enrollee, will participate in spring practice. Confident athlete.
Two-way standout at Dillard High School, Florida. 4-star prospect, teammate of Jordan Wright. Entertained dozens of offers.
Rangy, tall cornerback. Extremely talented.
Defensive Back Domonique Williams 5'10, 180 Junior
Twice recruited by Dean Hood. Originally signed with EKU out of Fulton High School, Tennessee.
Highland Community College, Kansas product. Recorded 79 tackles, 6 interceptions, and 15 pass breakups.
Can play nickel, cornerback, or safety.
---
What does all this mean?
Kentucky's defensive backs construct the most talented secondary in recent memory on paper. Multiple 4-star prospects litter its depth chart which is led by experienced, senior players. The table is set for a bounce-back season from 2017 when the Cats finished 13th in the league by allowing 251.6 passing yards per game. Pass defense involves more than just the defenders tasked in covering receivers. A disruptive pass rush hurries the quarterback which lessens the time for pass catchers to get open. Dean Hood will improve the secondary. How much is the only question I have going into spring practice.
This morning on KSR, Matt, Drew, and Ryan discussed the basketball team's recent spike in play and the momentum they have going into postseason play. One question they raised was just how many points does Kevin Knox need to score to guarantee a Kentucky victory here on out?
The KSR consensus was 15 points from Knox made you feel pretty confident in a Wildcat victory, but 20-plus pretty much locked up the W.
When you look at the season stats, they were pretty spot on.
Kentucky is 7-2 when Kevin Knox scores 20 points or more on the year, with the only losses coming against Kansas to start the year and on the road at South Carolina on January 16. The Cats are 14-5 when he scores 15 points or more.
As a whole, the entire Kentucky team is scoring at a ridiculous rate, scoring at least 80 points each game in the team's four-game winning streak, the first time since the Cats did it eight games in a row last season. They're also shooting efficiently, including a 50% outing on Wednesday against Ole Miss. The team is 13-0 this season when shooting at least 46.4 percent from the field.
Over the last four games, five Wildcats have scored in double figures, the first time this has happened since 2016-17 when the team had five such games in a row against Duquesne, Cleveland, UT Martin, Arizona State and UCLA.
Against Ole Miss, Kentucky starting lineup featured Shai Gilgeous-Alexander, Hamidou Diallo, Wenyen Gabriel, Kevin Knox and Nick Richards for the sixth time this season, where UK is 5-1 starting those five.
There are specific lineups that have found success, and benchmarks for scoring as a team that have directly correlated with victories, but what about players?
We already talked about Knox and his 20-plus point near-guarantee. When Kentucky's lead scorer is firing on all cylinders like he has over the last four games, the Cats are pretty unstoppable.
Beyond Knox though, the numbers are pretty interesting.
The Cats are sitting pretty at 12-2 when point guard Quade Green scores 12 or more points. As we've seen in his recent four-game streak of 12 points or more, Green has become one of the most deadly shooters on the team, specifically with his mid-range pull up.
Green's backcourt mate, Shai Gilgeous-Alexander has led Kentucky to a 10-3 record this season when scoring 15 points or more. He was certainly the biggest scoring factor during the Cats' losing streak just a few weeks ago when he had to carry the bulk of the offensive load.
The most interesting statistic, however, is just how much of an impact PJ Washington has been on the team's record when he's rolling offensively. Kentucky is 14-3 when Washington scores ten points or more on the year.
As a side note, Jarred Vanderbilt is averaging 9.5 points and 11 rebounds per game during UK's current four-game win streak, proving just how valuable he has become on both ends of the floor.
Most importantly, Brad Calipari is undefeated when he scores a bucket.
Numbers never lie.
Deep in Virginia's Blue Ridge Mountains, where churches and Christmas tree farms line a narrow two-lane highway, and where cell phone service goes to die, you will find Oak Hill Academy.
The small, co-ed, Baptist-affiliated prep school sits all alone in Mouth of Wilson, Va., on the western banks of the New River, just a few miles from the North Carolina border. And though it's hard to believe once you see the area, that tiny school, secluded from much of the outside world, is where several of basketball's biggest names got their start.
In fact, Oak Hill is regarded as the best prep basketball program in the entire nation, and has been for some time.
Current NBA stars like Carmelo Anthony, Kevin Durant, Brandon Jennings and Rajon Rondo honed their skills in Oak Hill's gymnasium, before growing up and moving on to prominent basketball careers. Or you can go further back to guys like Rod Strickland, Jerry Stackhouse, Ron Mercer and Stephen Jackson.
The school's All-American banners that hang in the gym show an incredible list of former student-athletes, many of whom went on to become college or NBA stars and household names.
This year's Oak Hill team, like many before it, is one of the favorites to win the national championship. With only one loss in 41 games so far this season, and a roster of full of future Division I talent, including four starters who have already signed with high-major programs, Oak Hill is living up to its storied reputation.
One player in particular is having an outstanding senior season with the Warriors, and has already signed on with the University of Kentucky for next fall.
You know who he is: five-star guard Keldon Johnson, the highest-rated of John Calipari's three incoming players in the Class of 2018, and the one you should be the most excited about.
Johnson transferred to Oak Hill from Huntington Prep in Huntington, Wv., for his senior season; but he grew up not too far from Oak Hill, in South Hill, Va. One could argue that Huntington Prep had more to offer in the way of a social life and plenty more to do, see, and eat outside of school; but Johnson believes he made the right decision in moving completely off the grid to the prep school that has produced so much basketball talent.
"I really enjoy it and it was the best decision I could've made," Johnson said of the move to Oak Hill. "It's peaceful. It makes you focus. When in doubt, you have to be focused on basketball and schoolwork. It's like family up here."
Like all Oak Hill students, Johnson lives in a dorm on the school's campus, with a roommate. His roommate is teammate Maurice Calloo, who is still being recruited and holds offers from the likes of Florida, Mississippi State and many others.
Johnson and Calloo spend a lot of time playing video games and goofing off with their other teammates and classmates, whenever they're not in the gym or the weight room.
"We joke, but it's mainly school and basketball," he told KSR. "We're all a pretty tight-knit group. We all get along and play with each other, joke around. It's all fun."
Johnson also has a close friend in his head coach, Steve Smith. Smith has been a coach and mentor to hundreds of players in his 30-plus years at Oak Hill, and he considers Johnson to be one of the more likeable ones he has had over the years.
"I'm pretty close to Keldon," Smith said. "He comes in and hangs out in my office all the time. Some players don't want to do that. He comes in here all day long. He's very likeable, his personality; he's very fun to be around. Anybody who has ever coached Keldon, I'm sure is pretty close to him, from his younger days on up."
Smith also likes what Johnson has brought to his team this season, considering Johnson contributes over 20 points per game and is one of two players who will represent Oak Hill in the McDonald's All-American game next month. (The other being David McCormack, a four-star center committed to Kansas.)
"For us, guys don't normally average 20 a game," Smith said, in speaking of Johnson's scoring prowess. "I know that doesn't sound like a lot, but it is. He's starting with four other Division I players and he's averaging a little over 21 per game. We haven't had anyone average over 20 in three or four years. We've had McDonald's All-Americans not average that. He's a focal point of our offense. He's gifted, just because how skilled on offense he is."
Offense is definitely Johnson's strength, and though he considers himself a well-rounded player, he is best when he is attacking the rim. When asked to describe how he likes to score the ball, Johnson smiled and said, "Get downhill. Get in somebody's chest. A lot of contact."
Coach Smith described him as "a multi-faceted player" on the offensive end. "He can really score the ball," Smith said. "He attacks the basket. He's aggressive. I like that he's a very good passer as well, and has a nice one-two dribble pull-up game. He's good offensively."
Johnson is so good and aggressive offensively, John Calipari recently told him he wishes he had him on this year's team, although the current Cats have since found some offense of their own. And even though he can't have him just yet, Calipari has high expectations for Johnson as a scorer when he finally does suit up for Kentucky. Coach Smith does, too. He said Johnson is physically ready, when many freshmen aren't.
"He's worked hard and his style of play will allow him to play a lot as a freshman," said Smith. "Once he learns Kentucky's system and what Coach Cal expects out of him, I expect him to have a big year as a freshman."
Nobody has higher expectations than Johnson himself, though. The kid is as confident as they come and he expects to have a major impact on next year's Kentucky team, regardless of who he shares the backcourt with. In a recent discussion with Smith about the possibility of many UK players returning for another year, Johnson told him, "It doesn't matter, Coach. I'm starting."
Smith said, "He's going in with the mindset that he's a starter, and whether he does or not, he's going to work. It'll be hard to keep him off the floor because he's really a team player, and he's good enough."
If Steve Smith believes Keldon Johnson is good enough to shine in Lexington, we have every reason to believe Keldon Johnson will shine in Lexington. After all, the man has sent over 200 of his players to Division I programs, while winning well over 1,000 games over his career with fewer than 100 losses.
Oak Hill will soon need more wall space in its gym to hang all of the jerseys and banners that celebrate Smith's and the program's success over three decades.
But leaving Smith's resume aside, there is another reason we should trust him.
He's a Kentucky guy.
Born 12 miles outside of Lexington in Wilmore, Ky., Smith is a graduate of Asbury College and a Kentucky boy at heart. His father held UK basketball season tickets from the day Rupp Arena first opened its doors in 1976, until this past season, when he decided it was time to give them up.
"I would go to games with my dad and I've always been a Kentucky fan," Smith admitted.
But with Smith's lifelong ties to Kentucky, he has been wrongfully accused of feeding players from Oak Hill to UK. There have been some Warriors in his past who have gone on to become Wildcats — Ron Mercer, Rajon Rondo, Jules Camara, Cliff Hawkins, Rashaad Carruth, and, most recently, Doron Lamb — but no more than have gone on to other top tier programs in college basketball.
"I've had as many kids go to North Carolina, Virginia, Kansas and those schools; just as much as I have Kentucky," he said.
Johnson will soon become the next Oak Hill great to play in Rupp Arena, and Smith wasn't the least bit surprised by Johnson's decision. He told KSR, "Throughout the recruiting process, his dad and his family were wondering who is going to be where, and will there be too many players, but Keldon never cared. When he met with Kentucky the first time, he was like, 'I want to go to Kentucky.'"
"I felt like that's where he was going to go all along… He felt like he would fit in at Kentucky and develop there. Everybody's goal is to go to the NBA, and for most of them it's sooner than later. It's hard to argue what Kentucky's done with their young kids."
Johnson said more of the same.
"As soon as I got to sit down and talk with Coach Calipari, it was just like something clicked and I knew it was the right spot for me, and that I had to be a future Wildcat," he said. "It felt like he was very honest with me from the beginning, no matter what the situation or topic we were talking about. With my aspirations and dreams that I want to accomplish, and with his knowledge and having so many great players, I think he can get me to where I want to be at."
Johnson is on the right path to one day reach his ultimate goal of playing in the NBA. But first, he has his eyes on a national championship with Oak Hill this spring, and then another at the University of Kentucky.
"For the fans of Big Blue Nation, I'm coming… and we're going to win a national championship."
And having been there to see him score 20 points in a recent Oak Hill win, I wouldn't doubt anything he says.
---
The is the third and final installment of KSR's "Next Man Up" series profiling Kentucky's 2018 signees. The two others can be found here: Immanuel Quickley / Tyler Herro
Kentucky beat Ole Miss 96-78 tonight at Rupp Arena, but that score hardly reflects what a weird and sloppy game it was. Let's go over the Cats' fourth-straight win before we turn our sights to Florida and the SEC Tournament.
The first five minutes were unwatchable
The first five and a half minutes of the game took 25 minutes thanks to four technicals, three reviews, and a whopping twelve free throws. Ole Miss' Marcanvis Hymon managed to get thrown out three and a half minutes in, a good indicator of how dirty the Rebels were willing to play. As a result, it took Kentucky forever to get into a flow, but an 8-0 run over 1:38 helped the Cats assert control and take an eight-point lead into half.
Unfortunately…
The second half didn't start much better
Just when it looked like Kentucky was ready to rout, they lost focus and let Ole Miss cut the lead to two at the 14:37 mark. Instead of face planting, the Cats fought back with strong post play before Quade Green and Hamidou Diallo broke the game open with back-to-back threes. Before the game, John Calipari said he was worried about his team reverting to bad habits; when asked, he said Ole Miss just wanted it more at times tonight.
"They didn't revert back, but we didn't play with the kind of intensity and passion we'd been playing with. I thought Ole Miss outhustled us, beat us to 50/50 balls, and until the last 15 minutes, I thought then we got after it a little bit."
A loss to Ole Miss would have been unforgivable, so you really can't complain about Kentucky pulling away to an 18-point win, no matter how ugly it got.
The offense continues to improve
Given how stilted the first half was, how amazing is it that Kentucky finished it with 50 points? The Cats' 96 total points are the most they've scored in an SEC game this year. Tellingly, they've scored at least 80 points in each of their last four wins.
Kentucky finished the game shooting 50% from the field, 44% from three, another encouraging sign for the offense. For the fourth straight game, five players finished in double figures, nearly six if Hami had one more point. Calipari once again told the story of a scout watching the team over ten practices and telling him he didn't understand how this team could shoot so well in practice and so poorly in games.
"It's not one of my best shooting teams, but it's far from being my worst. I would say right now it's in the top-three of my shooting teams."
Top three may be a stretch, but man, they look a lot better.
Shai flirted with a triple double
Shai did more Shai things, notching his first double double of the season with 17 points and 10 assists. He was also assertive on the glass, pulling down seven rebounds to flirt with a triple double. Shai may not throw lobs as well as Quade Green, but no one drives the lane better than he does, making him a cornerstone of this team's success.
Speaking of Quade, he was excellent again tonight, finishing with 18 points (7-12 FG, 2-6 3PT) and four assists. As Calipari said, he's flourishing in his role off the ball.
"Quade was good. Quade again away from the ball, one-on-one, two-on-two, three-on-three. When he's got it and they've got their defense synced in, he's not that guy. But away from the ball, killer. Absolute killer. And makes basket, he's a scorer. He makes great decisions. He was great today."
Knox had his third-straight 20+ point game
Kentucky goes as Knox goes, and tonight, he led the Cats in scoring once again with 22 points (7-17 FG, 2-5 3PT) to go along with four rebounds. Knox wasn't perfect — he knows he can pass on a fast break, right? — but there's no denying that when he's playing well, the team is way better off for it. According to Corey Price, Knox now has nine 20+ point games this season, the most of any forward in a single season in the Calipari era.
Vanderbilt didn't play great and still had 11 rebounds
Vanderbilt only had five points tonight but made up for it on the glass, pulling down eleven rebounds. As Calipari said, only Jarred could register in double digits on an otherwise off night.
"This game he had 11 and I didn't even think he really got after it," Cal said. "He didn't have the passion, he didn't have the energy he had had those other games."
Ugly game aside, Calipari is excited about progress
Kentucky's winning streak has everyone feeling better, particularly Calipari, who said this team wore him out so much a few weeks ago he had to start taking naps in the afternoon. With four straight wins under their belt and March around the corner, there's no denying Swaggy Cal is back.
"I've been through all the stuff, I know when a team is getting better. My team was getting better. We got better when we played Auburn. I mean we were getting better. We needed a break through, we needed to build their confidence, they had to go win a game."
Bring on Florida.
Back on January 20, the first round of Kentucky vs. Florida ended with a controversial no-call when PJ Washington got crushed on a layup attempt in the game's final seconds.
And the team was not happy in the postgame interviews.
"I've been asked some dumb questions in my life, I don't mean to embarrass you, but everybody saw it," head coach John Calipari said of the contact.
Sophomore forward Wenyen Gabriel agreed, saying "I can't control officiating, but obviously in the heat of the moment, I thought he got fouled."
Center Nick Richards didn't even want to discuss the no-call.
"Next question, please," Richards said. "Sorry, I'm not going to talk about that."
The Cats had won 30 consecutive SEC matchups at Rupp Arena, including 16 straight at home overall.
It was Kentucky's second loss in a row, and the third of their last five games. They turned around and won three consecutive games, but would go on to lose seven of 12 total games, and soon fell completely out of the top-25.
Needless to say, the Florida game left a poor taste in the team's mouth, and they're looking forward to their upcoming matchup with the Gators on Saturday.
"I'm definitely looking forward to this game," said point guard Shai Gilgeous-Alexander, who finished with a near-triple-double with 18 points, ten assists, and seven rebounds against the Rebels. "They're a really good team, really talented. We're trying to get them back."
For Gilgeous-Alexander's backcourt mate, Quade Green, this game has been circled on the calendar since the team's 66-64 loss back in January.
"We're gonna see on Saturday," Green said. "We got one for them. It's gonna be a war at 12 o'clock."
When asked by LEX18's Alan Cutler if this game was on the back of his mind, Green reiterated his excitement for the regular season finale.
"Yeah, it's on the back of our minds. It starts now," he said.
With Wenyen Gabriel, the Florida game is nothing more than a warm-up for postseason play.
"We're thinking about March going into this game," said Gabriel. "We're just trying to get a good win for our morale going into the SEC Tournament and March Madness. We just see this as a good challenge for us."
Gainesville is obviously a tough environment, but with the Cats rolling to four consecutive victories and their best two weeks of offense since non-conference play, they're ready to return the favor from round one.
Can we fast forward to tip-off already?
There may not have been any seniors to celebrate, but the Wildcats sent the Rupp Arena crowd happy for the final time this season.
And pretty exhausted.
Just three and a half minutes of game action to start the game took nearly 25 minutes, with one Rebel getting ejected in that span. In the first half alone, we saw 19 total fouls, four technicals, one ejection, and about an hour's worth of time at the monitor.
In the second, we saw two more technicals and monitor checks, but the game sped up after the 10-minute mark, with the Cats extending the lead to double figures and never looking back.
The clock (finally) struck all-zeroes at 9:15 with the Cats on top 96-78.
Kevin Knox led all scorers with 22 points on 7-17 shooting, four rebounds, and one assist in 31 minutes of action.
The Kentucky backcourt put on a show tonight, as Shai Gilgeous-Alexander and Quade Green combined for 35 points.
Quade Green finished with his best scoring night in conference play and three away from a career-high with 18 points, four assists, one rebound, and just one turnover.
Shai Gilgeous-Alexander wasn't too far behind with 17 points, ten assists, and seven rebounds in the near-triple-double.
Wenyen Gabriel had his best game in weeks, finishing with 15 points on 5-8 shooting, six rebounds, and two assists.
Hamidou Diallo had yet another quietly impressive performance, finishing with nine points on 3-6 shooting and 2-3 from three.
This was the fourth straight games with five players in double figures, with two others scoring five or more points.
Check out the entire box score:
Go Cats.
By KSR on ©February 28th, 2018 @ 12:00pm
[Editor's Note: Joseph Cassin is a Kentucky fan living in St. Louis who kindly put together this list of what to do, eat, drink, and see in St. Louis during the SEC Tournament.]
By JOSEPH CASSIN
As a lifelong Kentucky fan, moving to St. Louis in the Fall of 2015 was hard. I had to give up my football season tickets and accept that trips to Rupp would be few and far between. Moving to a new city where you don't know anybody is tough. Som to make new friends, I went to a St. Louis UKAA watch party. Even though the Cats lost, it was still great to be in a place with other people chanting "C-A-T-S" and mimicking Jamal Murray's bow-and-arrow celebration.
If you're ever in St. Louis again, watch a game with those fine folks. They're great people; I, however, won't be there. Kentucky is 0-5 when I attend watch parties. Football or basketball, home or away, it doesn't matter. If I show up to a UK watch party in St. Louis, our beloved Cats lose. I'm fairly sure I've been taken off the email list. And with good reason.
Just like the rest of the country, you can't go anywhere in this city without running into a fellow BBN member. Below are a few places I'd recommend. Enjoy the city, and Go Big Blue.
Food
St. Louis is known for three things: toasted ravioli, thin crust pizza, and barbecued pork steaks. Try them while you're here. You won't regret it.
Crown Candy – Crown Candy is a St. Louis landmark that has been around since 1913. They have BLTs as big as your head, and chili that tastes like what your mom used to make. You can also try their "5 milkshakes in 30 minutes" challenge. Just make sure you have Advil with you.
Imo's Pizza – Imo's is St. Louis' signature pizza chain. They're known for their thin crust pizza with provel cheese. Much like beer, it's an acquired taste. It's worth trying at least once.
Ted Drewe's Frozen Custard – Here's why you should go there: they have a sundae with brownie, hot fudge, and caramel. That's really all that needs to be said.
The Hill – The Hill is a neighborhood located just a few miles from Scottrade Arena with an Italian restaurant on almost every corner. I'd recommend Charlie Gitto's, Anthonino's Taverna, and Dominic's. But honestly, they're all good.
Clayton – If you're looking for something upscale, this is your spot. This area offers numerous modern, posh dining options. From tapas to handmade pasta to wine bars, Clayton has it all. Only a short car ride from downtown.
Nightlife
Ballpark Village – Located right next to Busch Stadium, Ballpark Village is a venue with multiple bars and restaurants that's ideal for watching sports if you don't have tickets to the games.
Soulard – Soulard is host to the second-largest Mardi Gras party of the year. There are tons of bars with live music here to help you celebrate the Cats victories.
Wash Ave – Just a few blocks from the arena, Washington Avenue has a different pub every few feet that will make you feel just like you're on Broadway in Nashville again.
Central West End – Wine bars, vodka bars, whiskey bars. Whatever your preference, this area has it. Central West End is just a short Uber ride from downtown.
Sites To See
The Gateway Arch – This is the city's most recognizable monument. It's 630-feet tall and hard to miss. If you aren't afraid of heights like me, it's cool to take a ride to the top and overlook the city.
Museums – If you have kids, St. Louis has a ton of activities to entertain you when the Cats aren't playing. City Museum, St. Louis Science Center, and The Magic House are all located within a 20 minute radius of downtown, and offer a variety of family-friendly activities.
Zoos – The St. Louis Zoo is a great way to spend an afternoon in the sun. It's free, so get there early, as parking can become an adventure. Grant's Farm is also a popular site. It's owned by the Busch Family, and has countless exotic animals, along with a petting zoo. Grant's Farm is also home to the iconic Budweiser Clydesdales.
Parks – Forest Park is one of the nicest city parks in the country. Located right next to the St. Louis Zoo, this park offers a variety of outdoor activities. The Missouri Botanical Gardens is also a great place to walk around and work off the stress of the basketball games. Or propose to your fiancée, like I did.
Anheuser-Busch Brewery – The world-famous brewery offers tours of their facility daily. You can learn how they make their beer from "seed to sip," just don't mention that you actually prefer Miller Lite. They don't like that.
Miscellaneous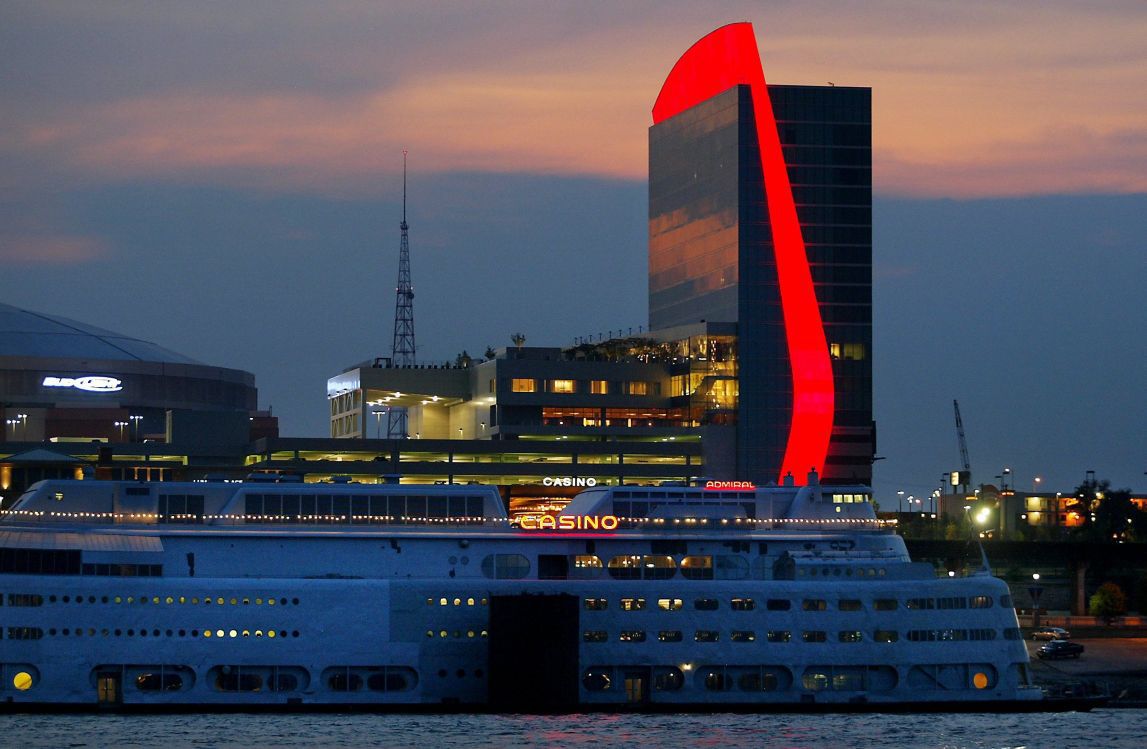 Casinos – There are three casino's located in the St. Louis-area. Lumiere Place Casino is located downtown, with Hollywood and Ameristar Casino's located roughly 20 minutes away from the arena. I've donated money to all of them.
Outlet Malls – Located right off I-64 about 20 minutes from downtown, St. Louis has two outlet malls. Whether you want to stock up on Polo shirts or discounted Michael Kors purses, these shops have pretty much everything you need.
---
Got questions? Feel free to ask away @joe_cassin.