Louisville and fitness go together like lamb and tuna fish.
According to the American College of Sports Medicine (ACSM), a recent survey concluded that Arlington, Virginia is the fittest city in the United States.  Near the bottom of their Top 100, Louisville is ranked 98 out of 100 in the American Fitness Index, only ahead of Indianapolis and Oklahoma City.  Lexington is ranked 28 spots higher at No. 70.
In the 11th annual rankings, the ACSM compared a variety of factors in America's largest 100 cities — nutrition, chronic disease, smoking, access to parks and public transportation just to name a few.  Louisville has three beautiful Olmsted parks, but that's not enough to combat the city's fondness of booze, cigs and grease.
If you'd like to move to a healthier destination, Minneapolis, Washington D.C., Madison, Wisconsin or Portland, Oregon might better suit your lifestyle.  If not, continue enjoy that bourbon, especially the Henry McKenna.
Speaking for the first time since the Supreme Court ruled the federal ban on sports betting is unconstitutional, Kentucky Governor Matt Bevin punted on the issue.
In an interview with Chad Young on Bowling Green's WKCT, Bevin remained consistent.  The Governor does not believe there's a political appetite for casino gambling, but sports gambling is a different story.
"It will be the decision of our legislature," he said, according to WDRB's Marcus Green.  Bevin believes the Supreme Court made the correct decision, but the Governor did not say if he would veto a bill or if he believes the legislature will actually make it happen in Kentucky.
This story will be updated with audio from Bevin's interview.  Until then, enjoy Marcus Green's timeline.
The story of the day is the Supreme Court's decision to lift the federal ban on sports gambling. States that want to offer sports betting are now free to do so, and many are moving quickly to be among the first to get in on the action.
However, here in Kentucky, it will take a change at the top to get the ball rolling in the Bluegrass. Governor Matt Bevin is not a fan of expanded gambling, and though he hasn't made a statement since the Supreme Court's Monday ruling, we have a quote from his appearance on Terry Meiners' radio show last week.
Meiners asked Bevin if he is still against it, to which Bevin said, "I'm personally not a proponent of it. I don't think there is any political appetite for it, so I'm not alone in that regard, and I don't see it as a solution. I really don't."
"It's a bit of a sucker's bet to think that a little bit of money over the next couple hundred years is going to fix a problem that could be remedied by just passing smarter policies and being more thoughtful with respect to the promises we make and the things we do financially in this state."
You can hear his full comment towards the end of this clip:
While Bevin is opposed, several Kentucky lawmakers have said they will pursue the legalization of sports betting. Among those is Senator Julian Carroll, who pre-filed a bill in the fall to be ready for today's events, but it did not pass.
Forbes.com recently named some of America's best places to visit on a budget this summer, and Lexington made the list.
In an article titled "Cheap Summer Travel: 23 Places To Go In 2018," a writer out of Nashville nominates Lexington for its bourbon trails and distillery district, as well as the ice cream, local art and much more.
Where: Lexington, Kentucky

Chosen By: Nashville-based Kristin Luna is a journalist by profession, a Southerner by birth and a boss woman who runs the travel and lifestyle site Camels & Chocolate, where she shares her adventures around the South (and beyond).

Why: As a Southerner who grew up nearby in Tennessee, I somehow didn't discover Lexington until my 30s — and once I did, I loved it so much that I wound up traveling there four times over a two-year period. My husband and I are big fans of bourbon, so the easy access to the Kentucky Bourbon Trail was what originally attracted us to the area — Woodford Reserve being a favorite and the new Castle & Key just down the road from there poised to be the next big "it" distillery. But it's all the developments within the city itself that have kept us coming back time after time. Lexington has the same appeal as Austin, Texas, but without the price point. Hotels are still affordable, and you can cover plenty of ground downtown on your own two feet, which makes tackling the Brewgrass Trail pretty handy. (And if you don't want to walk, I highly recommend the Thirsty Peddler as your mode of transportation!) My favorite neighborhood is the Distillery District, anchored by the old James E. Pepper Distilling Co., which originally was built following the Civil War and just reopened its doors a few months ago. The area also boasts the best ice cream, Crank & Boom, and a killer brewery, Ethereal. But best of all, there's plenty to do that's free, like participating in Visit Lex's Mural Challenge and tracking down as many of the 100+ art installations woven through the city as you can find. Bonus: They make for great Instagram fodder.
Other popular cities on the list include Boise, Nashville, Panama City and St. Louis. I've already been to all four this year, so does that make me cheap or efficient?
See them all here.
Sports betting is now legal and will soon be a common experience for sports fans. It will change the way we consume games, whether you have money on the line or not. Most professional leagues (if not all professional leagues) will embrace the gambling side of their respective sport. The networks will put an emphasis on the spread in each game, and handicapping will become a large portion of your favorite sports shows. Broadcasters will no longer make passing references to the backdoor cover; they will say it straight into the microphone when that meaningless field goal flips the betting outcome. Everything is about to change.
The biggest change, though, will be the economical impact on the states that embrace sports betting. New Jersey is ready to go and will be taking your bets in time for the NBA Finals. Other states, including West Virginia, are ready to capitalize on the new opportunity to rake in millions of dollars. And they will rake in millions and millions of dollars annually. New Jersey officials think they can bring in $8 billion in bets per year. Billion. Imagine all of the money those bettors will spend on hotels, food, booze and other forms of tourism, too.
But in Kentucky, I'm afraid we'll be left behind. We'll see West Virginia, Indiana, Illinois and Ohio build massive sports books that many of us will drive across state lines to visit. We'll dump our money into the neighboring sports books the way we already dump our money into those nasty, smokey casinos that nobody really wants to visit anyway. Imagine all of the people already leaving Kentucky to pull a slot machine lever, and then double or triple or quadruple that number to get the waves of sports fans leaving Kentucky to place a bet on the Wildcats. It will happen if Kentucky doesn't answer the bell and reap the benefits of this new legalization of sports gambling.
Imagine going to Red Mile on your way to Rupp Arena for that Tuesday night game. Red Mile could be a gold mine in this basketball-crazed city/state. March Madness alone could bring in so much money (money this state desperately needs) if Kentucky jumped on board. The states that do it first will own the sports gambling scene in each region by becoming a destination spot for sports fans. Why couldn't Kentucky be the one to do it?
Unfortunately, we all know what will happen here in the Bluegrass. We'll watch state after state do it first until it's too late to become a major player. My guess is Kentucky will be the 50th state to legalize it, probably sometime in the year 2045.
But hey, horse racing! Right?
Do the right thing, Kentucky.
Today is a monumental day for people who like to bet on sports.
The United States Supreme Court ruled Monday morning that the federal ban on sports betting is unconstitutional. In a 7-2 vote decision, Supreme Court justices threw out the 25-year-old law that prohibited gambling anywhere outside of Nevada.
Each individual state can now do as it pleases when it comes to sports betting, and many are already prepared to jump on board and capitalize on the opportunity. New Jersey, which won the battle to change the law, is expected to have its sports books up and running within the next couple of weeks.
Your move, Kentucky.
Step aside, Dustin Johnson. There's a new No. 1 golfer in the world.
Louisville's own Justin Thomas has overtaken the throne as the best golfer in the game.
Justin Thomas is your new World No. 1 ??? https://t.co/b4N1bhRxvj

— GOLF.com (@GOLF_com) May 13, 2018
After a dominant five-win 2017 season, Justin Thomas jumped to third in the Official World Golf Ranking at the end of last year. In his last 13 events on the PGA Tour, Thomas has finished in the top-20 ten times. This afternoon he finished T11 at the Players Championship, which was just good enough to put him over the top.
And he's pretty happy about it.
"It means a lot, but it's something I want to have for a long time," said Thomas following the announcement. "It's not something I just want to have once. Like D.J. has and like Tiger did and other guys who have had it for a long time, that's more of a goal of mine as opposed to just having it."
Thomas becomes the fourth-youngest golfer to hold the No. 1 position in the Official World Golf Ranking and just the 21st since the ranking began in 1986.
Tiger Woods, Jordan Spieth, Rory McIlroy… Justin Thomas.
That has a pretty nice ring to it.
The viral yodeling sensation is coming to a Wal-Mart near you.
This evening from 5:30-6:30, the Wal-Mart at Bashford Manor Lane in Louisville will host Mason Ramsey.  The 11-year old earned fame when a video of him yodeling inside the megastore went viral.
Since the video hit the internet, he's become an international sensation.  He went on the Ellen show, he's performed at Coachella and this week he released his first song.  "Famous" debuted on the Billboard country charts at No. 4.
2018, where 11-year yodeling viral sensations become traveling stars.
Instead of experiencing his first Kentucky Derby victory, Irish trainer Aidan O'Brien encountered chaos at the sloppy Churchill Downs.
O'Brien's horse Mendelssohn entered the race with 5-to-1 odds, the second best in the field.  The Breeders' Cup Juvenile Turf Champion had an impressive 18-length victory in the UAE Derby, his first ever race on dirt.  Dirt is one thing; muddy slop is a completely different challenge.
The slop didn't just surprise the $3 million colt, it surprised his trainer.  O'Brien's first-person account of the event on Racing UK is fascinating.
I'd been before but I have never experienced anything like yesterday. I was a bit shell-shocked.
It was mad. There were so many people, so many cultures, I saw a preacher at one stage.
It's the crowd of two Cup finals all together. Go into the middle of it – feel it to believe it.
We won't expect anything different. Ever again.
To compare the event to a European soccer final is quite the compliment, however, I can't believe O'Brien had never seen a poncho before.
We weren't prepared for the level of atmosphere. There were around 170,000 people; all wet; all screaming. There was rain coming from everywhere and everyone was drowned.
Everyone had these plastic things on then – I cannot explain it to you. There were people and creatures everywhere and he was mind-blown by the whole thing.
He (Mendelssohn) was upset. He's only a baby horse and he was a bit slow to learn last year; a little bit whinny. He's grown up along the way and it would have been a good experience for him.
Mendelssohn did not help any bettors cash tickets.  Jockey Ryan Moore pulled up and the horse finished in last, 73 lengths behind Justify.  O'Brien did not get his win, but he did get an incredible account of Kentucky Derby 144.
[Racing UK: Ten things that Aidan O'Brien learnt from the Kentucky Derby]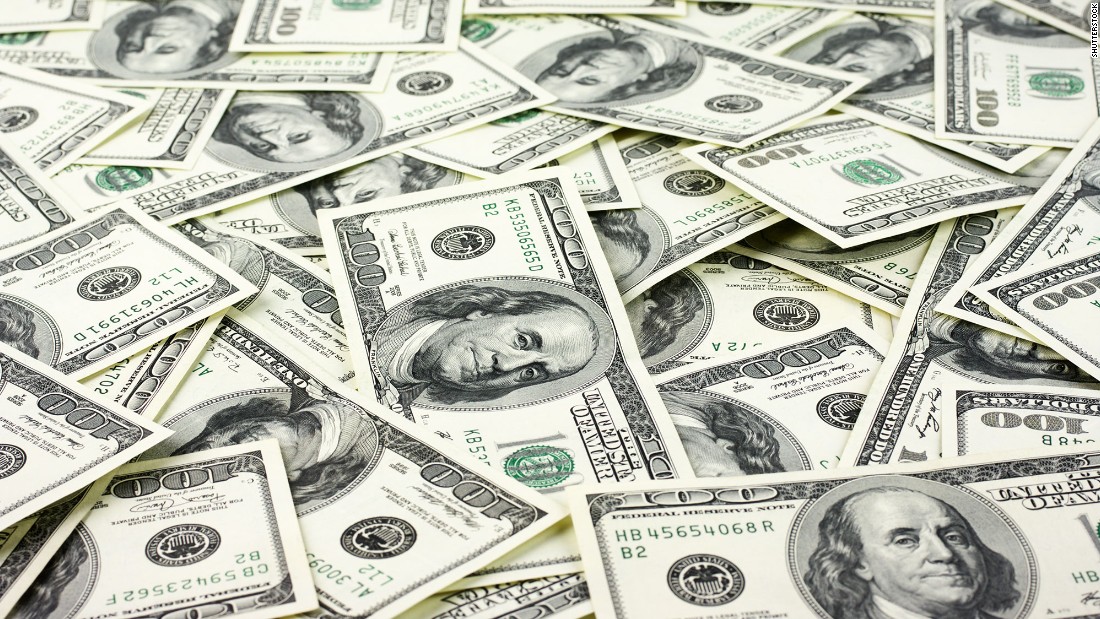 A woman in Texas successfully hit the Pick 5, in which she picked five straight winning horses, ending with the Kentucky Derby race on Saturday. The improbable wager won her $1.2 million on an $18 bet at Retama Park just outside San Antonio.
I have a question. Why does she look so calm? If I ever win $1.2 million on an $18 bet, you won't be able to get me to stand still long enough for a photo. Good luck chasing me around the parking lot and trying to get me to put my shirt back on. But this woman, who asked to remain anonymous, looks like she's getting her driver's license renewed. I need to know more about her.