My friends, it is with great sadness that I bring you this next story. The other half of the rickhouse that partially collapsed at the Barton 1792 Distillery last month has come down. An estimated 9,000 barrels of bourbon were lost in the initial collapse. The building held 18,000 barrels, which means an additional 9,000 barrels came tumbling down this afternoon.
Photos via @WLKYJulie:
Here's an aerial view from our chopper pic.twitter.com/b2g3ON6Eb4

— Julie Dolan (@WLKYJulie) July 4, 2018
Tragic. Pour one out for our lost spirits tonight.
[LEX18]
By now you've probably heard about the Barton 1792 distillery warehouse collapse that sent 9,000 barrels of bourbon crashing to the ground. The photos of the catastrophic event are heartbreaking. With 53 gallons of bourbon in each barrel, you don't need me to tell you the magnitude of the tragedy. If you're a Kentuckian you completely get it and probably shed a few tears over it. After hearing the news I went outside to pour some bourbon on the curb, but then realized that would only be in poor taste and insulting to the bourbon that perished in the fall. So I drank it instead — in memory, of course.
But now we have more bourbon to drink — in memory, of course — for the lives lost in the surrounding Bardstown waterways. According to officials with the Kentucky Energy and Environment Cabinet, nearly 1,000 fish were found dead in the Withrow Creek and the Beach Fork River near the distillery. To make matters worse for Barton 1792, it will come with a fine of up to $25,000 per day for contaminating the bodies of water.
Rest in peace to those fish.
Or maybe they're just passed out drunk and they'll wake up soon with a throbbing hangover. Has anyone tried flooding the water with Pedialyte and fried food?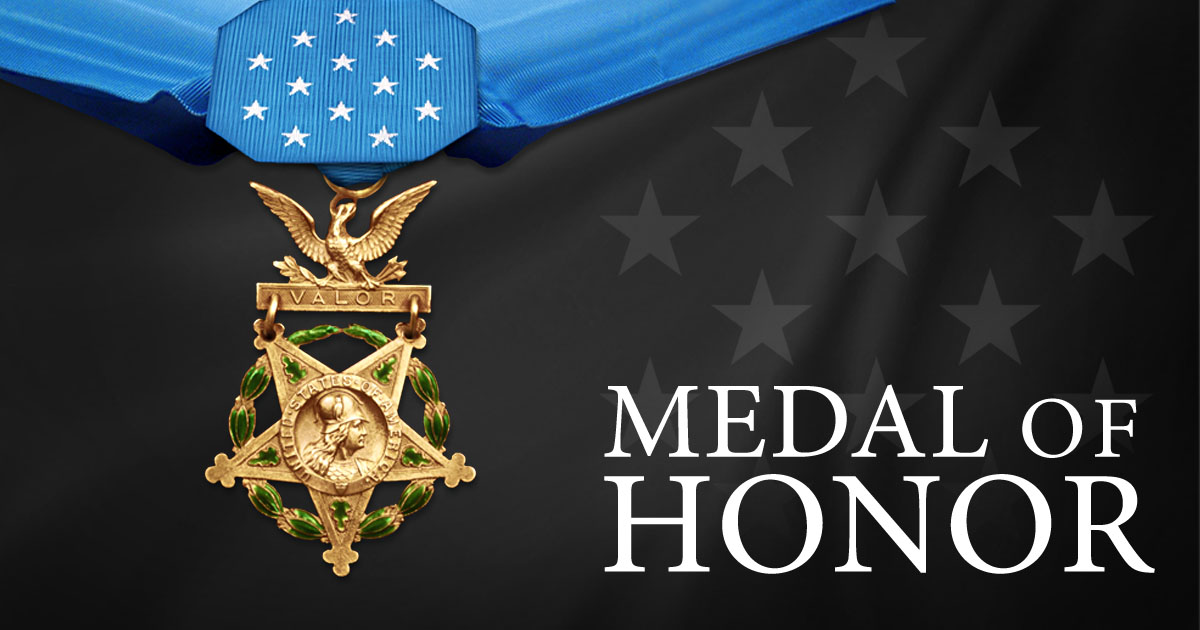 Garlin M. Conner of Clinton County, Ky., will posthumously receive our nation's highest and most prestigious personal military decoration today.
A First Lieutenant in the Army, Conner is one of the most decorated soldiers in U.S. history and he will be given the award for his service in World War II. His resume also includes the Distinguished Service Cross, the Silver Star with three Bronze Oak Leaf Clusters, the Bronze Star Medal, the Purple Heart with two Bronze Oak Leaf Clusters, the Army Good Conduct Medal, the American Defense Service Medal, the American Campaign Medal, the European-African-Middle Eastern Campaign Medal with Bronze Arrowhead and two Silver Service Stars, the World War II Victory Medal, the Presidential Unit Citation with one Bronze Oak Leaf Cluster, the Combat Infantryman Badge, the Expert Infantryman Badge, the French Croix de Guerre, the French Fourragere and the Honorable Service Lapel Button-WWII.
After his service, Conner ran a 36-acre farm in Clinton Co. and served as president of the local Kentucky Farm Bureau. He passed away in 1998 at the age of 79.
President Trump will present the Medal of Honor to Conner's widow, Pauline, in a ceremony at the White House on Tuesday.
You can watch it via this live stream at 3:30 p.m.
Gambling is bad, but the Kentucky Lottery unveiled a new lotto game on Tuesday anyway. Even though gambling is terrible and only for bad people, the state of Kentucky will try a new "Win Place Show" game based on the live results of horse racing.
Despite the fact you'll go to hell and gambling will ruin everything in its path, the Kentucky Lottery Corporation's board approved a test of the new game to begin next March. Gambling is illegal in Kentucky and we shouldn't legalize it because it has a negative social impact and won't help the economy, but this new game doesn't count because it's not actually gambling… or something like that.
Here's how it will be played:
"Win Place Show" is a lottery game based on the results of an actual live horse race. Players will buy one or more $2 quick pick Lottery tickets at participating retailers through the same draw game system that produces games such as Powerball and Pick 3. The ticket will feature three horses along with their numbers based on their post position at the track, along with basic racetrack information and post time. With the "Win Place Show" mobile app, players can watch the featured races live or on replay and see if they've won.  [LEX 18]
Remember: You shouldn't gamble, Kentucky. Drive to Ohio or Indiana or Illinois or Missouri or West Virginia if you want to do that.
A Lexington church is investigating allegations of sexual abuse by a former youth pastor. Brad Waller was the youth pastor at Tates Creek Presbyterian Church (TCPC) from 1995 to 2006, during which he allegedly sexually abused men and boys during private counseling and mentoring sessions. The stories came to light after Waller was relieved of his senior pastoral duties at Georgia's Grace Church of the Islands in April after a confession detailing "foot-rubbing" of adult and youth male members of his church.
In a "Hey Kentucky" exclusive, Chris Tomlin spoke to one of Waller's victims from Lexington, who asked to remain nameless.
After reflection, the victim has decided to share his story. "My immediate reaction was to reflect on my friendship with Brad," he said. "But then I realized that he's abusing people. He was taking advantage of people who were not compliant. He had that power, and it's terrifying."
TCPC pastor Robert Cunningham addressed the allegations in an open letter released today.
"It has come to our attention that Brad Waller sexually abused boys and men under his care as a pastor of TCPC," wrote Cunningham in his address to his 1,250-member congregation and the media. "While all of this misconduct took place over a decade ago, our church leadership is nevertheless committed to handling this horrific news with utmost sincerity, urgency and transparency."
For more on this story, visit LEX18.com.
[LEX18: Lexington Church Investigates Ex-Youth Pastor After Abuse Allegations]
Let me brag on a local organization for a moment, if you will.
This past weekend I was honored to participate in the Children's Charity Classic, an amazing event that raises money for kids around Kentucky. It's a week-long fundraiser for the Children's Charity Fund of the Bluegrass, and it concluded with a two-day golf tournament here in Lexington.
Friday night's bid party (in which teams bid on their celebrity golfers for Saturday's round) raised $587,341 in a matter of hours, and helped push the grand total for the weekend to over $600K. The Children's Charity Classic has now raised over $15 million in its 38 years, and every single dollar goes straight to the betterment of children around the Commonwealth.
I've played in many golf scrambles and participated in plenty of fundraisers around Kentucky, but I've never had as much fun and seen as much support for anything like the Children's Charity Classic. I couldn't believe the donations coming in at the bid party (some as high as $40,000) and all of the volunteers who gave up their time to make sure all who participated had a great time.
As for the actual golf, I played the final round with Team Keeneland and we walked away with a third place finish. Big thanks to Keeneland for picking me up and to my teammates — Matt Heissenbuttel, Jack Heissenbuttel, Chip McGaughey and Kyle Wilson — for carrying the team. I only added some putts and some fashion:
Another big thanks to this year's hosts — Matthew Mitchell, Johnny Bench and Doug Flynn — and to all the other great people (and there are a lot) for putting together such an awesome event.
If you have any interest in participating in or contributing to next year's Classic (and you should), click here to learn more about it. It's a good time and a great cause.
Ready for the saddest picture you'll see all day? A rickhouse at Barton 1792 distillery in Bardstown collapsed this morning, causing 9,000 barrels of aging bourbon to tumble to a splintery demise:
JUST IN: Bourbon barrel storage facility collapses in Bardstown.

According to Fire Chief Mattingly, the Building collapsed at Barton 1792 Distillery around 11am. No injuries reported. No word yet how many barrels were destroyed @WLKY pic.twitter.com/Fk9FZXrHIw

— Julie Dolan (@WLKYJulie) June 22, 2018
Thankfully, no people were hurt, but the bourbon! Oh, the bourbon.
UPDATE: According to the Herald-Leader, an estimated 9,000 of the 20,000 barrels in the building were effected and many of them rolled down the hill towards a creek off the Beech Fork River. The EPA is on its way to determine whether or not the water has been contaminated.
EVERYONE TO THE CREEK, NOW!
UPDATE x2: This picture of the damage from WLKY.com is truly remarkable.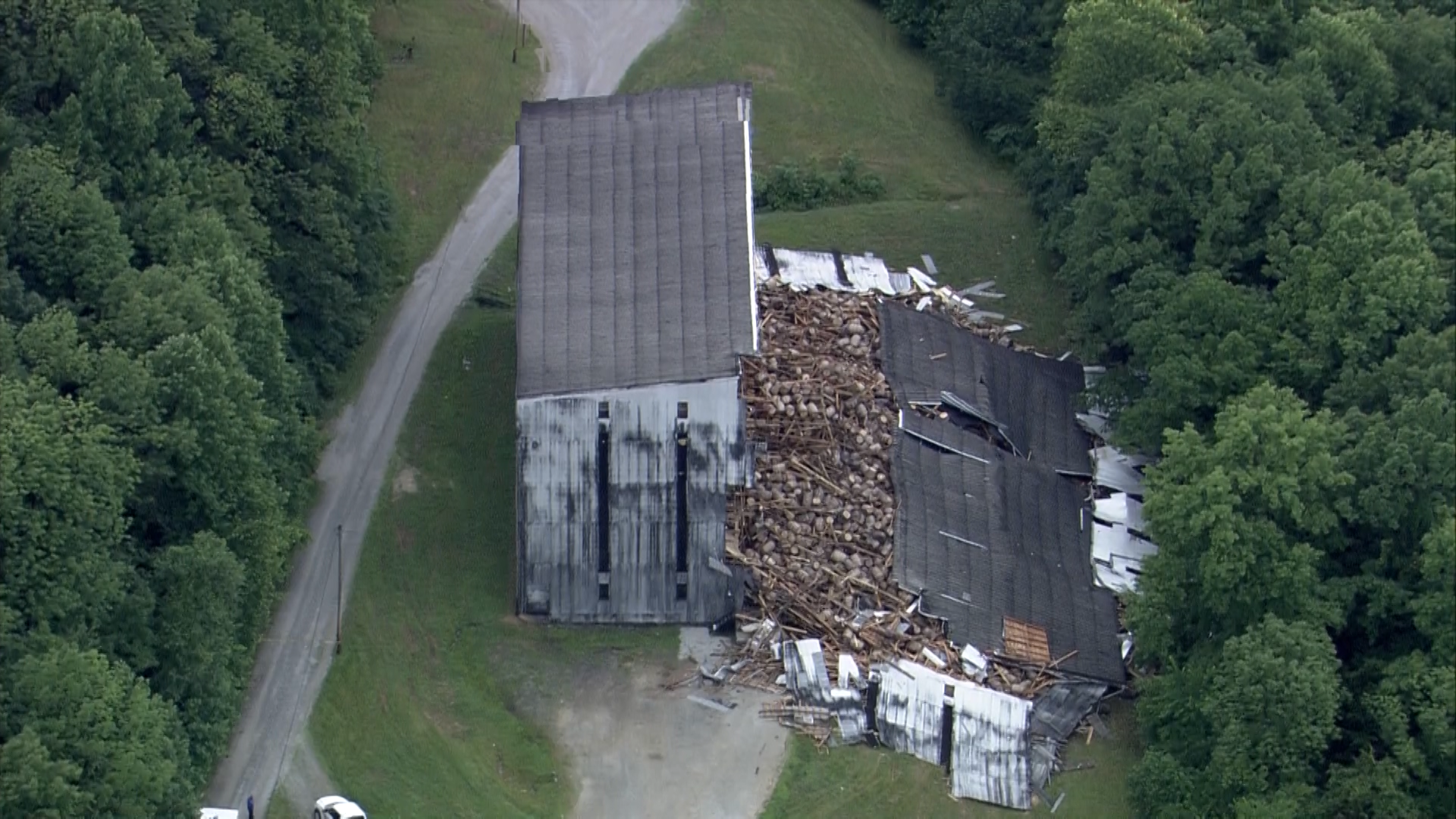 There's a new study out and I blame Louisville fans for the result.
Social drinking app BARTRENDr recently analyzed posts and pictures from its 700,000 users to determine the most popular liquor brand in each state and, surprisingly, Kentucky's isn't bourbon. Crown Royal and Jagermeister share the top spot, a shameful result I pin solely on the line bearded, flat billed fans of that school down I-64.
Maybe those two got the top spot because there are so many delicious bourbons in Kentucky it was impossible for one brand to win out? Or, maybe Louisville fans care more about sharing what they're drinking on social media than we do? All of the above?
The life of one Kentucky man has completely transformed thanks to his fantasy football ineptitude.
In many fantasy football leagues, the best players are rewarded with cash prizes.  In the best fantasy football leagues, the worst players are punished for being awful.  The latter is Justin Thomas' fantasy football league.
Some punishments are funny, but easy.  Dressing up like a cheerleader and hosting a car wash is one afternoon of semi-humiliation.  The 2017 PGA Championship winner from Louisville plays in a league with some brutally creative geniuses.  The loser of their league had to create a "Fitstagram account" and post daily pictures of workout routines for two months.
Kentucky, meet Danny Dumbbells.
If you're on the social media platform, it takes about 12 hours to realize it's the most obnoxious form of social media.  It's essentially a clique of White Goodmans bragging about how great they are for three paragraphs while showing off their chiseled physique.  Danny Dumbbells is all of that, and more.
When you have a world famous friend like Justin Thomas, it only takes one share to get more than 3,500 people to follow your account.  It'd be a real shame if that number got over 10,000.  A real shame.
It is no secret that bourbon dominates this state, but the craft beer industry is growing in Kentucky. I want to shed light on this amazing industry and what it means for Kentucky. 
---
Hardin County voted to allow the sale of alcohol with the ability to take it home in 2011.
This changed everything. It opened up a lot of opportunities for local businesses and the ability for a craft beer community to develop in Elizabethtown. It did.
In 2015, Elizabethtown hosted its first craft beer festival, the Kentucky Craft Beer Festival.
"We were just interested in kind of bringing opportunities to the marketplace that introduced locals to the great craft breweries that are out there around the state and beyond," said Kenny Rambo, co-founder of the Kentucky Craft Beer Festival. "So we launched the festival kind of in that regard."
The closest brewery during the first year of the festival was in Louisville, about 45 miles away. That quickly changed. Elizabethtown opened its own brewery, FlyWheel Brewing, in November of 2017. Although FlyWheel was part of the festival last year, this will be the first time the Kentucky Beer Festival will feature beer from its own city.
Having their own brewery means a lot to the people of Elizabethtown.
"It's just really cool to be able to say,"Yeah we have this now in Elizabethtown," Rambo said. "It just kind of creates a source of pride in the community and an opportunity for people to come here. Either from here or visiting and take part in something that they can't experience anywhere else in the world because there is only one FlyWheel Brewing."
FlyWheel has is more than just a brewery to the people of Elizabethtown. It's part of their personality.
"The taproom is kind of a gathering place," Rambo said. "It just becomes one of those destinations where people want to be able to spend time catching up with friends and family, visiting one another."
This feeling will be evident tomorrow at the Kentucky Craft Beer Festival, where over 23 breweries from across the state pouring beer at the Brown-Pusey House Garden in Elizabethtown.
The Kentucky Craft Beer Festival is doing things a little different than most festivals. People will be drinking beer, but they will be drinking beer for a great cause.
"We have a non-profit organization called Give 270 that is based here in Elizabethtown," Rambo said. "And our goal is to basically to meet the unmet philanthropic needs in three-county area; Hardin, LaRue and Meade County which kind of make up our local metropolitan municipal area. So basically our presenting and our featured breweries have made a contribution to that non-profit or a sponsorship to the non-profit to be part of the festival."
The goal of Give 270 is to engage 270 people in giving $270 and distribute the funds to projects identified in partnership with United Way of Central Kentucky. The Kentucky Craft Beer Festival serves as an additional fundraiser to benefit Give 270.
But the fundraising doesn't stop there.
"We have a 3-year relationship with one of our presenting sponsors, which is Liquor Barn," Rambo said. "The way they support our event is they have allocated us a bottle of Van Winkle 12-Year Special Reserve. And one of our partner non-profits will actually be selling raffle tickets for $10 a piece and those funds will benefit an area non-profit called CASA of the Heartland."
Rarely do you see a festival, of any kind, give back in the way the Kentucky Craft Beer Festival. That is just one of the many reasons why the Kentucky craft beer community is so popular and successful.
And are there two better things than drinking beer and giving back? The answer is no. So if you live in Elizabethtown or closy by, you better be there on Saturday.
The only way to enter the raffle is by attending the festival, so buy your tickets HERE!
Go drink good beer and support two good causes!