The University of Louisville will play host to the University of Kentucky in baseball this weekend with a spot in the College World Series on the line. The best-of-three series will be played in front of a sold out crowd on Friday at noon, Saturday at noon, and, if necessary, Sunday at — you guessed it — noon o'clock.
Excitement is running wild in both cities and within the two programs as it is easily the biggest head-to-head series in the rivalry's storied history. Kentucky, playing in its first ever Super Regional, hopes to upset Louisville to punch its ticket to Omaha; while Louisville, the sixth-ranked team in the country, looks to return to the College World Series for the fourth time under head coach Dan McDonnell.
Now before I go on, I should make it very clear that baseball is not my expertise. I went to a Cincinnati Reds game in like third grade and got tossed out of a handful of Thirsty Thursdays in Lexington in my prime; but outside of that, America's pastime ain't my thing. That being said, I put myself on assignment to scout the Cardinals for all of you Kentucky fans out there, and scout the Cardinals I did.
Below you'll find everything you need to know about the Wildcats' upcoming opponent and future Louisville Super Regional runner-up…
They dyed their hair blond for the postseason.
Although, pitcher Jake Sparger opted for the red mohawk instead.
If for some reason you didn't hate Louisville before, you do now.
One of the star players is from Lexington and originally committed to Kentucky out of high school. (So, he is a traitor.)
A top-100 MLB draft prospect, Louisville short stop Devin Hairston almost ended up in blue and white for his college career. He committed to Kentucky as a young star at Tates Creek High School in Lexington to join his older brother, Dorian Hairston, on the Wildcats baseball team. But then something happened and the younger Hairston flipped his commitment to the dark side, and now he is one of the key components and brightest stars on Louisville's roster.
It's a really sad story of a young boy losing his way.
They play in Long John Silver's Stadium.
Technically, it's Jim Patterson Stadium. But Jim Patterson is known for founding Long John Silver's, so we're unofficially changing its name to Long John Silver's Stadium right now.
Spread the word: $1.99 Fish and Fries before 6 p.m. with a free hush puppy for anyone over 60. Present your ticket stub at any location following the game for free corn on the cob and a 50 percent shot at food poisoning.
(Note: Long John Silver's was founded in Lexington, yet another example of Louisville relying on its rival city.)
The Louisville pitchers may or may not use pine tar, so I read on Twitter once.
My understanding is pine tar is frowned upon in baseball. And to be fair, I don't see pine tar in that screenshot. And to be fairer, I don't know what pine tar looks like. And to be fairer than that, I would use the hell out of pine tar if I pitched.
I'm just passing along another man's observation from last Sunday and presenting a better look for you pine tar conspiracy theorists out there.
To me it looks like he wiped bare-handed after eating at Long John Silver's.
Head coach Dan McDonnell licks microphones when he can't answer a question.
For example: "Hey Coach, are you confident your team will beat Kentucky this weekend?"
See? Told ya.
Meanwhile, pitching coach Roger Williams wants you to f— off.
Louisville, always classy.
Brendan McKay is the best player in college baseball and he may be the best two-way player in history.
Pitcher/first baseman Brendan McKay will go No. 1 or No. 2 overall in the MLB draft and he'll make more money before he's 25 than I'll make in a lifetime, so I have nothing negative to say about his game.
But I have no problem saying his postseason hairdo makes him look like an asshole:
Speaking of bad hair…
The second baseman with cornrows is so, so Louisville.
And you can't lose to a white guy with cornrows, can you?
Go Cats.
This weekend the Kentucky baseball team needs two wins over the University of Louisville to advance to the program's first College World Series.
The stakes have never been higher.  The first Super Regional appearance by Kentucky also falls on their rivals' home field.  It doesn't get much bigger than that.
The baseball team was in familiar territory just two years ago.  The Bat Cats advanced to the Regional Final from the losers' bracket, only to fall 4-1 on the Cards' home field.  It's the only time the Commonwealth's two teams have ever played each other in postseason baseball.
Postseason basketball is a completely different story.  Even though it's apples and oranges, it provides another opportunity to laugh at Little Brother for losing when it matters most.  Since the Cats' 80-68 overtime loss in "The Dream Game" back in 1983, Louisville has not beaten Kentucky in the NCAA Tournament.
1984: Kentucky 72, Louisville 67
The Mideast Regional Final Loss to Louisville in 1983 opened the floodgates for the two teams to finally begin an annual duel.  In the first regular season matchup, the Cats took the Cards to the woodshed for a 21-point victory.  It was much closer affair in the Sweet 16, but Joe B. Hall's Cats still got the win.
Jim Master and Dicky Beal led the team in scoring with 15 points apiece.  Melvin Turpin had 14 points and 5 rebounds, Sam Bowie had 8 points and 12 boards while Winston Bennett contributed 10 points to help end the Cardinals' season.  Kentucky would defeat Illinois by three in the next game to take Coach Hall back to the Final Four before shooting an abysmal 24 percent against Patrick Ewing's Georgetown in the National Semifinal.
2012: Kentucky 69, Louisville 61
This weekend Kentucky has nothing to lose, just like Louisville in the 2012 Final Four.  Their appearance came as a surprise, while Kentucky dominated the field with the National Player of the Year and the future top two picks in the NBA Draft.  Still without a National Championship, John Calipari's first would have to go through Rick Pitino.
The Louisville baseball team has been extremely successful under Dan McDonnell.  They have won five consecutive Regional Championships, but the program has struggled to get over the hump.  In three College World Series appearances they are 1-6 with their best finish (5th) coming in 2007.  They've hosted two straight Super Regionals and lost with elite talent.  This year Brendan McKay will be a top two draft pick and he's already won one National Player of the Year award.
All of the pressure was on Calipari's Cats.  This year all of the pressure is on McDonnell's Cards.
Calipari's bonafide superstar put the Cats over the top in 2012.  Anthony Davis dominated the Cards with 18 points (7-8 FG), 14 rebounds and 5 blocked shots.  Louisville had a 15-3 run in the middle of the second half to tie the game, just enough to make the BBN nervous, but from there the Cats took control and never looked back.
2014: Kentucky 74, Louisville 69
Arguably the Sweetest victory in the Cats' run to the National Title game, Kentucky came back to eliminate the defending National Champions in Indianapolis.  If you thought Aaron Harrison's heroics were impressive in the Sweet 16, it was only the beginning.
This weekend we'll see if the underdog Bat Cats have any Aaron Harrison-heroics in College Baseball's Sweet 16 when they take the Jim Patterson Stadium field with a College World Series berth on the line.
In a tiny town in the middle of Tuscany lies one of the most colorful characters in the world: Dario Cecchini, the "Mad Butcher of Panzano." We visited Dario in his legendary butcher shop, Antica Macelleria Cecchini, while touring the Chianti wine region, and being in his presence for just a few minutes was one of the most remarkable experiences of our trip. Dario's family has been in the butchery business for eight generations, and now, he's the most famous butcher on the planet. The 59-year-old first burst onto the foodie scene in 2001 when he held a funeral for "bistecca fiorentina" (a style of T-Bone steak famous in Florence) during the Mad Cow disease crisis, the plaque for which still hangs outside his shop:
Since then, the larger-than-life Dario has become a superstar, nicknamed the "Michelangelo of Meat," and cooks for famous people around the world. We were lucky to catch him in his shop, although rumor has it he may have cut a trip to Los Angeles short so he could grill for the Obama family, who was also touring Tuscany when we were. Entering his shop is a visceral experience. The first thing that hits you is the smell: wonderful, aromatic, meat. The second thing that hits you is the small wine glass thrust into your hand, filled with local Chianti. From there, you're ushered to a table overflowing with cold cuts, bread, olive oil, and quite possibly the most delicious spread I've ever tasted, which makes sense because it turned out be lardo. The party spills into the street, the Italians shouting over AC/DC (the only music Dario will play) while tourists look around and wonder what the heck they walked into. Our group ate a lunch across the street that was catered by the shop, and after eating more than my fair share of pasta all week, my body sang for the freshest thing it had seen in days: vegetables dipped in olive oil, which was mixed with Dario's "Profumo del Chianti," an herb salt. You better believe we brought some home with us.
So, should you find yourself anywhere near Florence, Italy, take a tour or drive yourself out to Panzano to meet Dario and try that lardo. And bring some me some more herb salt, please.
Now, on with the show.
1. The Super Regional vs. Louisville is sold out
If you were hoping to cheer the Bat Cats on in their first Super Regional ever, well, prepare to pay a lot on the secondary markets. All three games between Kentucky and Louisville are sold out, and considering the Cards are the host and had a day head start on selling tickets, I have a feeling that crowd will be mostly red. If you were lucky enough to secure a spot in Jim Patterson Stadium, do us all a favor and BE LOUD.
For the rest of us, the games will begin at high noon Friday (ESPN2), Saturday (ESPN), and Sunday (TBA).
2. If you haven't yet, listen to the KSR Baseball Podcast
Hearing former UK Baseball coach Keith Madison reflect on the program's historic accomplishment is so good, so good, so good. If you haven't already subscribed to the KSR podcast feed, here's how you can.
3. UK Basketball's complete non-conference schedule was released
October 13: Big Blue Madness
October 20: Blue/White Game
November 10: vs. Utah Valley
November 12: vs. Vermont
November 14: vs. Kansas, Champions Classic, Chicago
November 17: vs. ETSU
November 20: vs. Troy
November 22: vs. Fort Wayne
November 26: vs. UIC
December 2: vs. Harvard
December 9: vs. Monmouth, Citi Double Cash Classic, New York
December 16: vs. Virginia Tech
December 23: vs. UCLA, CBS Sports Classic, New Orleans
December 29: vs. Louisville
January 27: at West Virginia
The SEC schedule will feature nine home games and nine away games, which were announced last week without dates. Kentucky will play Florida, Tennessee, Vanderbilt, Texas A&M and Missouri twice (home and away); play Alabama, Georgia, Ole Miss and Mississippi State at home; and play on the road at Arkansas, Auburn, LSU and South Carolina.
4. Players continue to arrive on campus
UK's summer session begins today, which means the basketball and football teams are back on campus. Here's Shai Alexander and Jemarl Baker moving in to their new home:
Some of the fam is here. More to come. #BBN, give @shaiglalex and @_jeyb3 a warm welcome. 🔵⚪️ pic.twitter.com/D19GMWgGbp

— Kentucky Basketball (@KentuckyMBB) June 6, 2017
And PJ Washington hanging with some fans at the airport:
Flight home last night w @pjwashington_25, last Cat we met airport was @boogiecousins and that tuned out well for #bbn. cc @KySportsRadio pic.twitter.com/StrTsUebSl

— M. Keith Warren (@keithwarren) June 6, 2017
PJ Washington will be a fan favorite. Mark it down.
5. Dominique Hawkins is working out for the Sacramento Kings today
A day after the Kings hosted De'Aaron Fox, they will see Dominique Hawkins, who will work out alongside Donovan Mitchell (Louisville), Caleb Swanigan (Purdue), Cameron Oliver (Nevada), Erik McCree (Louisiana Tech), and Jabari Bird (Cal). The Kings have the 5th, 10th, and 34th picks in the draft.
Yesterday, Bam Adebayo and Isaiah Briscoe worked out for the Detroit Pistons (12th pick), while Malik Monk visited the Phoenix Suns (4th, 32nd, and 54th picks). De'Aaron Fox will work out for Phoenix later this week, but apparently his workout in Sacramento went so well that the Kings are considering trading their 5th and 10th picks to Philadelphia in order to ensure they get Fox at #3. Oh boy.
6. Alvonte Bell was dismissed from the team
The defensive line suffered a big blow yesterday with the news that senior defensive end Alvonte Bell has been dismissed from the team for a violation of team rules. That one hurts because Bell was a projected started at a spot that sorely needs depth. For more on what Bell's dismissal means going forward, check out Freddie's recap of the Governor's Cup luncheon.
7. Mark Stoops had some interesting comments about Matt Elam
"He and I (Matt Elam) had a sit-down in mid-April about some things he needs to do. And, you know, it's up to Matt. Matt is a good worker and does good things and everything that's expected of him when he's with us. There are sacrifices you have to make when you're away from college and you're away from your coaches. That'll be up to Matt."
This will be Elam's senior season, meaning he's running out of time to make the impression he needs to in order to get an opportunity on the next level.
8. Stoops picked up a kicker named Chance Poore
Get ready for a whole lotta puns because Stoops just landed Chance Poore, the top-ranked kicker in the state of South Carolina. Apparently his chances of landing 40-yarders won't be poor because he's been hitting them since age 13. Please let that be the only pun about him I ever write.
Anyways, Chance is the 10th member of UK's 2018 class. Welcome.
9. Scooter Gennett made history last night
Gennett. The best a man can hit. pic.twitter.com/ekgeeyqMe1

— Cincinnati Reds (@Reds) June 7, 2017
The Cincinnati Reds second baseman hit four home runs, tying the MLB record, and finished with 10 RBIs, tying a franchise record, in the Reds' 13-1 rout of the Cardinals last night. He's only the 17th player to hit four home runs in one game in major league history, quite the feat for a player who was claimed off waivers in late March and only had three home runs this season going into last night.
10. Happy birthday, Fake Barney!
June is a big birthday month at KSR, and today, we celebrate our favorite fake purple dinosaur, Fake Barney. My OTT podcast compadre and his Baby Bop are expecting their first baby in September, and if not for stupid Luke Maye, he would be having a record year. Enjoy the day, Barnes.
Radio in an hour…
In the wee hours of the night, something special went down at Cliff Hagan Stadium. Bolstered by a record crowd of 5,005 screaming fans, the UK Baseball team rallied to beat NC State 10-5 to advance to the Super Regional for the first time in school history. That alone is a remarkable achievement, but when you consider it came after UK lost to NC State on Friday and the Bat Cats had to win three straight games — including back-to-back victories over the Wolfpack — to do it, it's incredible. Add in that all of this success is coming in Nick Mingione's first year as a head coach, and you can understand why the team collapsed into a dog pile of emotions after the final out and Mingione was reduced to tears.
On the precipice of the program's first Super Regional — which will pit them against archrival Louisville, nonetheless — regardless of what happens, what Mingione and the Bat Cats have accomplished this season is one of the biggest success stories in UK Athletics' history; if they make it to the College World Series, it could be the biggest. Here's why.
It's not only Nick Mingione's first year as UK's coach, it's his first year as a head coach period
As Kentucky fans, we've been blessed with some charismatic coaches, most notably John Calipari, but what a year for Nick Mingione. Last summer, Mingione accepted the Kentucky job at the age of 37, his first head coaching job ever. After his first press conference, it was easy to see why Mitch Barnhart took a chance on him. It's impossible not to like Mingione. He's down to earth, passionate, smart, funny, and reads people extremely well, one reason he probably connected so quickly with his players.
Mingione spent two seasons as an assistant at Kentucky from 2006-07 and has said several times that Lexington is the only SEC town he would bring his wife to during his seven years as an assistant at Mississippi State. Now, in his first season as a head coach, he was named Coach of the Year in the SEC, a huge baseball conference, and is taking his team to the Super Regionals for the first time in program history. No wonder he sounded so giddy on the phone this morning.
No one saw success coming this soon
Given last season's struggles and the fact that this is Nick Mingione's first year as a head coach, everyone — understandably — had guarded expectations for this season…except the team. Mingione took over a program that was coming off back-to-back subpar seasons and had only been to the NCAA Tournament three times in the past decade. The Cats were picked in the bottom half of the league in the preseason, started off 2-5, and didn't break into the national rankings until week five. Now, they're 43-21, only two wins away from tying the school-record 45 wins in 2012. Mingione found a way to not only connect with his guys early on, but push them to their limits and beyond, which is why he was moved to tears watching them celebrate last night:
It's captured the excitement of a "basketball school"
UK has broken attendance records all season, and last night, a record 5,005 fans sat through a two-hour and sixteen minute rain delay to cheer on the team to victory, which came sometime around 1:15 a.m. I wasn't there in person, but everyone who was raves about the experience, many ranking it among their favorites as a UK fan. That says a lot from a school that's won eight national championships in basketball and is coming off one of the biggest upsets in the football program's history. People always refer to Kentucky as a basketball school, and it likely always will be, but for the fans who stayed through the rain and well past midnight (including John Calipari), last night was a special moment, exactly the kind a program on the rise needs to break through.
It comes at the perfect time
I'm glad The Cliff got last night because soon, we'll have another stadium to christen with memories. The Cliff has one more year of use until Kentucky's new $49 million stadium opens in the fall of 2018, a much-needed upgrade that will put the Bat Cats on par with their SEC peers. In case you missed it all the times they showed it during last night's broadcast — thanks, SEC Network! — here's the rendering:
Kentucky's new stadium combined with their breakout season is music to Mingione's ears. Known as an ace recruiter, Mingione has already landed several big recruits in his first year in Lexington, and as time goes on, we continue to see why. Who wouldn't want to play for this guy?
Mingione's first season rivals John Calipari's
Hear me out, hear me out. Calipari came to Kentucky as the best recruiter in college basketball; it was not surprising that he brought five-star players — whom he was already recruiting — with him. Playing for a proven coach like Calipari at a powerhouse program like Kentucky is a no-brainer. In college basketball, you only need five good players and, if you're lucky, a few stars, to make some noise, which Kentucky definitely did in Calipari's first season. Despite falling short in the Elite Eight, John Wall and Calipari instantly put the Cats back atop college basketball, which is where they've stayed ever since.
Contrast that with the UK Baseball team, which had some talent but was coming off years of stalled progress. After Gary Henderson resigned, the players put their faith in an enthusiastic first-year head coach who purposefully kept a grueling season-opening series vs. North Carolina as a litmus test. Bits of success snowballed into boulders of momentum, and now, they've accomplished something that no other team in the 121-year history of the program has…and they're not done yet.
For all the reasons I've already listed, UK Baseball's turnaround in Mingione's first year as a head coach rivals Calipari's first year in Lexington; if they make the College World Series, it could even surpass it.
Editor's Note: The following was written by Harold Leeder, editor-in-chief of The New Circle Circular, Lexington's #1 source of fake news you can't count on.
The University of Kentucky's baseball team finished celebrating last night's win sometime early this morning, but by the afternoon they'd already moved their focus to preparing for the school's first ever College Baseball Super Regional. As Coach Mingione began evaluating the University of Louisville's baseball team, looking for ways to squeeze out runs, the managerial staff began their own preparations for the weekend. Armed with only a few sharpies, UK Baseball managers spent today crossing out 'Louisville' and changing the brand name on UK's bats to 'Lexington Slugger.'
"Everyone around here is pretty hyped up, and we all want to contribute anyway we can," manager Charles Ball said. "There's only so much you can do to motivate the team via laundry. We decided we could help motivate the team by altering the equipment to remove the word 'Louisville,' so that's exactly what we did. Once the game itself starts we will have more to worry about, like that one of the player's rally cap of cups might touch the ceiling."
An assistant coach for the UK baseball program told us that winning this weekend would not be easy, but he balked at the idea of the team just conceeding defeat. "They're good, we're going to have to find some new ways to get runs. If there's one thing that's obvious, it's that a team with that many players with bleached blonde hair knows how to handle rolling bunts."
To keep up with The New Circle Circular, like the Facebook page or follow Harold Leeder's Twitter Account.
By KSR on ©June 06th, 2017 @ 9:00pm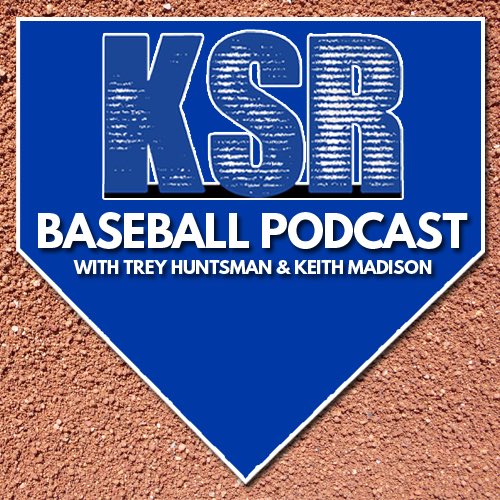 After a long night ended with an historic win at Cliff Hagan Stadium, the man who helped build the place, Coach Keith Madison, reflects on the monumental victory with Trey Huntsman and Nick Roush.  The crew discusses the Bat Cats' Regional Championship victory in detail, previews the Super Regional matchup with Louisville and…
—  What Coach Madison was feeling during the victorious dog pile.
—  How Mitch Barnhart's unconditional support has propelled the baseball program.
—  The Kentucky crowd was So Good!
—  How the wild fourth inning and N.C. State's trash-talk turned the tide.
—  Even though they were in the losers' bracket, the Mingione's team remained resilient throughout the weekend.
—  A story about a guy who caught for Satchel Paige.
—  What UK must do to beat Louisville and does UofL's turf give them an advantage?
You can easily listen on the KSR App, available on iTunes and Google Play.  Streaming online is simple through Pod Paradise.  You can also get it directly to your phone by subscribing to "Kentucky Sports Radio" on iTunes or via Android's Podcast Addict app.
You'll never hear a happy person than Coach Nick Mingione during his interview with Kentucky Sports Radio radio this morning.
Coming off his program's first Super Regional berth and only a couple hours of sleep, Mingione called in to talk about the win and what lies ahead next weekend. And to be completely honest with you, I have no idea what he said because I was too busy giggling at his giggling because it was contagious.
You can listen to Mingione's interview around the 22:50 mark in the first hour of the podcast below. If his excitement doesn't make you smile, you're not a human being.
Tickets to the Kentucky-Louisville series are long gone through the UofL ticket office, but there are plenty of options on the secondary market for those who have saved up their allowance money.
A quick glance at StubHub shows it'll cost you $173.40 for the cheapest seat in the stadium for Game 1, or around $70ish for a general admission ticket. The most expensive seat on StubHub is $388.50 for Friday's action.
Over on CraigList, it looks like there's a bargain deal for two all-session tickets at $300 for the pair, as well as some other reasonable options.
No matter what you find or where you find it, it looks like there's a huge markup from the original asking price through the university's ticket office.
Get in there, Blue.
According to the University of Louisville's ticket office, the upcoming Super Regional between the Cards and Cats has already sold out. That includes all tickets, both chair back and general admission in Jim Patterson Stadium.
So if you were hoping to make it to Louisville for one of the games in the best-of-three series, I'm afraid you're out of luck. You'll have to catch the games on the ESPN family of networks:
Friday, Noon: ESPN2
Saturday, Noon: ESPN
Sunday, Noon: TBA
Hopefully blue got in before the sellout.
Coach Mingione has mentioned all season how badly he wanted to win a regional for this team. With a 10-5 win over NC State on Monday night, Mingione helped deliver that accolade to his team.
"I couldn't control myself. I was crying because I've been around these guys for 11 months now. I know how hard they have worked." Mingione said. "If you were to ask me hey, what's your favorite thing as a coach as far as on the field goes? It is to watch my players celebrate a championship."
UK needed to win three games in two days with limited resources on the mound, but Mingione and his staff still found a way to bring the first Regional Championship trophy to Lexington.
Game Recap
The Cats battled back from two deficits in a front of a Cliff Hagan Stadium-record 5,005 fans. The first comeback came after the Pack took a 2-0 lead in the second. Kentucky then rallied with four runs in the fourth to claim a 4-2 lead. The big inning came thanks to some tough at-bats from everyone that came to the plate for UK. Luke Becker walked to lead off the inning. Kole Cottam followed with a one-out single and Tyler Marshall loaded the bases with a walk. During Marshall's at-bat, things got interesting with the third base umpire and NC State. After two close checked swings, NC State had two players start jawing at the ump and nearly get tossed. While they argued, all 5,005 fans made noise. It was clear the game wasn't going to be the same from that point on.
Just as they did in the previous two games, UK capitalized in a big situation. Marcus Carson doubled down the right field line to tie the game at two. Connor Heady drove in a run with a groundout to give UK their first lead of the day. Johnny Piedmonte battled, but UK's offense was too much for him. Elliott Avent went to the pen with two outs in the fourth.
Johnny Piedmonte battled, but UK's offense was too much for him. Elliott Avent went to the pen with two outs in the fourth.  After the change, Evan White bounced in an infield single that would lead to UK's fourth run scoring on a throwing error. After nearly 30 minutes, the top of the fourth ended with UK taking a 4-2 lead.
Cliff Hagan Stadium was going berserk after the rally, but NC State stayed calm under pressure. Will Wilson doubled home a run and came around on an Evan Mendoza sacrifice fly to tie the game at four. With one out in the fourth, Logan Salow took over for Zach Logue and recorded the last two outs without a hitch.
State continued to find success at the plate in the fifth. After Salow struck out the first two batters of the inning, Stephen Pitarra walked to give the Pack a chance with two outs. Josh McLain laced a liner to center that Carson could not handle as Pitarra scored all the way from first to give NC State a 5-4 lead.
Cody Beckman gave a career performance tonight for the Pack. He retired UK in order in the sixth, but could not halt UK's offense in his third inning in relief. Trailing by one, the Kentucky offense went to work. Tristan Pompey and White both walked with no outs to give UK a great opportunity early in the inning. Luke Becker followed with a grounder to short that Joe Dunand threw away. Pompey jogged home from second to score the tying run.
Pompey's run was only the beginning for the Cats in the 7th. Kole Cottam gave UK a 7-5 lead with a RBI double off the right field wall. The hit gave Cottam 17 in his last 34 at-bats.
"Coach Fanning, from the first pitch, was like, we're going into your two-strike approach right away to shorten up my swing," Cottam said. "I saw it up, and I hit and was watching the right fielder and was once he stopped running, I was like let's go, let's turn the burners on."
After throwing 108 pitches on Friday, Sean Hjelle was called upon in the sixth inning in place of Logan Salow. The sophomore pitcher was lights out for the final 3.1 innings on Monday. Hjelle did not allow a hit while striking out five in a dominant relief performance. The former closer pitched his heart out this weekend and helped lead his team to victory in the championship game.
The Kentucky offense made sure that Hjelle had enough run support in the ninth. The BatCats dug in and found three runs in the top of the ninth thanks to Marshall, Carson, and Heady all producing quality at-bats and driving in runs.
Hjelle provided a show in the bottom half of the ninth. With the Cliff all anticipating the monumental accomplishment, Hjelle performed exceptionally well in the most important of circumstances. Hjelle struck out the side to clinch a regional championship for the Cats.
10-5. Cats win. pic.twitter.com/SEqVLsUBqA

— Trey Huntsman (@TreyHuntsmanKSR) June 6, 2017
Opening statement from Mingione pic.twitter.com/oDBgLVBZAt

— Trey Huntsman (@TreyHuntsmanKSR) June 6, 2017
Notes
All season, I have set aside three or four things I took away from a certain game. Maybe someone was throwing a slider well or someone was taking more pitches, whatever it was, I would put it here. But today, there is so much more to be said than a few random thoughts. What Nick Mingione and his staff have done in one year is absolutely remarkable. The BatCats are headed to their first Super Regional in school history, and it took Mingione only one year. This team has battled through adversity all season, and they were battle ready last night. With the biggest crowd ever at the Cliff, the Cats provided a surreal moment for those in attendance.
UK is now two wins over Louisville away from playing in the College World Series. Let that sink in for a moment. Mingione has worked extremely hard this for this team and this program to get them to this point. It was an incredible night at the Cliff as Kentucky is Regional Champs for the first time in school history.