By KSR on ©June 11th, 2018 @ 3:30pm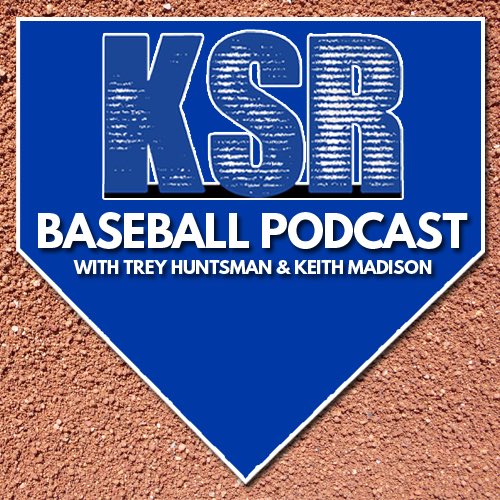 A week after he was selected in the fourth round of the Major League Baseball Draft by the Boston Red Sox, former UK catcher Kole Cottam joins the KSR Baseball Podcast.  In a conversation with Trey Huntsman and Coach Keith Madison, the slugger reflects on his time at Kentucky, his anxious draft experience, and…
—  What it's like to take batting practice at Fenway Park.
—  How it feels to watch his former coach, Gary Henderson, take Mississippi State to the College World Series.
—  The best moments from the 2018 UK Baseball season.
—  What Cottam learned from Nick Mingione and what he'll miss most about Lexington.
—  Why Roger Clemens' kid is a bad sport.
—  The best moments from college baseball's Super Regionals.
—  Dippin' Dots: The More You Know
You can easily listen on the KSR App, available on iTunes and Google Play. Streaming online is simple through Pod Paradise. You can also get it directly to your phone by subscribing to Kentucky Sports Radio on iTunes or via Android's Podcast Addict app.
The former Kentucky catcher and current Toronto Blue Jay secured his team the win in extra innings today.
With bases loaded in the bottom of the 10th, Maile drew four balls for a (literal) walkoff to remember.
A Walk(off) to Remember. #AirMaile ? pic.twitter.com/c1FqFoEDmy

— Toronto Blue Jays (@BlueJays) June 9, 2018
The Blue Jays currently sit third in the AL East behind the New York Yankees and Boston Red Sox. The Edgewood, Ky. native is batting .253 with 3 homers and 16 RBIs this season.
The Maile Man delivers again! IT'S A #WALKOFF WINNER – LITERALLY!!!!! pic.twitter.com/ADovIdbNH3

— Toronto Blue Jays (@BlueJays) June 9, 2018
Kentucky has had plenty of good news this week for a team not in the NCAA Tournament. One day after breaking the school record for draft picks, UK announced that sophomore pitcher Zack Thompson was named to the USA Baseball Collegiate National Team. Thompson is the first UK player named to the Collegiate National Team since Evan White in 2016.
Being named to Team USA is one of the highest honors a college baseball player can receive. In recent years, future MLB players like Alex Bregman, Dansby Swanson, and Kris Bryant have played summer ball for Team USA.
There are few pitchers in college baseball as talented as Thompson. The sophomore lefty was a freshman All-American in 2017 after winning eight games and striking out 96 batters. Thompson missed a large chunk of the 2018 season with a flexor injury but still managed to strike out 42 batters in 31 innings. Despite being banged up for his sophomore season, Thompson is projected as a top ten pick in the 2019 MLB draft. This summer will allow Thompson to take on top-tier competition from across the world before he assumes the ace role for UK in 2019.
The Collegiate National Team will play series against Chines Taipei, Japan, and Cuba beginning on June 28th and continuing through July 18th.
@TreyHuntsmanKSR
The third and final day of the MLB draft was a record-breaking one for Kentucky. The BatCats saw seven players selected in the final 30 rounds of the draft and finished with a school-record 13 players selected. The 13 selections were also the most by any school in the 2018 draft. 
With the 2018 @MLBDraft in the books, some notes ?

? Our 13 picks this year are the most in the country.

? Our 21 total picks in 2017/18 drafts are the most in the country.

? Our 12 total Top 10 round picks the past two drafts are the most in the country.#WeAreUK

— Kentucky Baseball (@UKBaseball) June 6, 2018
Justin Lewis had to wait a little longer than expected, but he heard his name called in the 12th round (369th overall) by the Arizona Diamondbacks. The junior pitcher returned to school after being selected in the 11th round in 2017. Lewis struck out 92 batters in only 72 innings before going down with an arm injury in May. The Georgia-native graduated in May and is expected to sign with Arizona.
Thank you @Dbacks and everyone who helped me get to where I am today!! Very excited for this opportunity! #Dbacks #TrustTheProcess

— Justin Lewis (@jlew21_) June 6, 2018
If you had said in February that Trey Dawson would be selected in the draft, many people would not have believed it. The slick-fielding shortstop developed into one of the most clutch hitters for UK this season. The Houston Astros must have seen the immense strides Dawson made at the plate. The defending World Series champs took Dawson in the 15th round (462nd overall). It remains to be seen if Dawson will sign or return for his second season at UK.
Chris Machamer was taken in the 16th round (490th overall) by the Boston Red Sox as a draft-eligible sophomore. Machamer had a 3.08 ERA and 38 strikeouts as the Cats' primary closer in 2018. Along with 4th rounder Kole Cottam, it is expected that Machamer will sign with the Red Sox.
There is no one that works harder than Troy Squires. The former walk-on developed into one of the best catchers in UK history in his five years at UK. Squires drove in 51 runs as a senior and earned SEC Player of the Week once. The Toronto Blue Jays selected the Elizabethtown-native in the 23rd round (686th overall) on Wednesday.
Many guys selected after the 30th round will return to school. The first player selected in this stage was junior Ben Aklinski. The Cats' centerfielder was picked in the 32nd round (947th overall) by the Philadelphia Phillies. Aklinski hit .304 with six home runs in his first year at UK after transferring in from Phoneix College.
The fourth senior selected from UK was reliever Alec Maley in the 32nd round (971th overall) by the Washington Nationals. The sidearmer struggled in his senior season, allowing 17 runs in 19 appearances.
The final UK player selected today was one that is yet to suit up for the Cats. Andrew Miller, a transfer from Maryland, was picked by the Miami Marlins in the 40th round (1,197th overall). Miller is recovering from Tommy John and should be back in Lexington next season.
It is important to remember that all non-seniors can return to UK if they choose to decline a contract offer. 
Kentucky star pitcher Sean Hjelle was the lone Wildcat selected on day one of the MLB Draft last night, coming in at No. 45 to the San Francisco Giants.
In day two of the draft, however, the Cats made a bigger splash with five more players coming off the board.
Junior outfielder Tristan Pompey was the first Cat selected this afternoon, who was drafted by the Miami Marlins in the third round at No. 89 overall. Pompey hit .335 this season with seven home runs and 39 RBI. His signing bonus value comes in at $642,600
The Boston Red Sox selected first baseman Kole Cottam in the fourth round with the 130th overall pick. He led the SEC in home runs with 19 en route to First-Team All-SEC honors. His signing bonus value comes in at $417,800. According to 247 Sports' Derek Terry, Cottam is expected to sign with the Red Sox.
Zach Haake was the next off the board for Kentucky, as the Kansas City Royals took a chance on him in the sixth round at No. 182. He struggled a bit as a junior, finishing the year with an 8.47 ERA and going winless in the process. Should he sign, his bonus is expected to be $258,000.
The Los Angeles Dodgers took senior Luke Heyer in the eighth round at No. 254 overall. In a breakout year for the Cats, Heyer hit .348 with 18 home runs and 57 RBI. His bonus comes in at $155,300.
LUUUKKKEE!!!

Hard work pays off for @lukeheyer2, whose huge breakout season gets him selected in the 8th round by the @Dodgers, who list him as a 2B! Proud of you, Nuke! #WeAreUK #MLBTrainingGround pic.twitter.com/WUgmvDKoCk

— Kentucky Baseball (@UKBaseball) June 5, 2018
Luke Becker didn't have to wait too much longer, as the San Diego Padres drafted the senior No. 261 overall. He finished the year hitting .286 with seven home runs and 38 total RBI. The bonus for his draft position comes in at $151,600.
Becker's selection gave Kentucky their sixth draft pick through two days, tying the record for most MLB draft picks in the first ten rounds with Arizona.
Most 2018 @MLB draft picks by school in rounds 1-10:

Arizona – 6
Kentucky – 6
Oregon State – 6
Arkansas – 5
Florida – 5
Florida State – 5
Oklahoma – 5
Virginia – 5
Wichita State – 5
Clemson – 4
NC State – 4
NC Wilmington – 4
South Carolina – 4
Texas Tech – 4

— Brian Hennessy (@Brian_ClemsonAC) June 5, 2018
Makes missing the tournament hurt that much more…
In a bit of a surprise, senior pitcher Justin Lewis remains on the board after 10 rounds. He decided to return to Kentucky after being drafted in the 11th round last season, and though he upped his numbers as a senior, he struggled a bit with injuries.
The draft will continue tomorrow, where we will likely hear Lewis' name called, along with a few of UK's high school commitments.
UK Baseball now has a third player selected in the MLB Draft.
Kole Cottam was selected by the Boston Red Sox in the fourth round on Tuesday. A First-Team All-SEC performer this past season with a league-leading 10 home runs in SEC play, Kottam was the 130th overall pick.
Boston drafted him as a catcher, his primary position for much of his three-year career in Lexington. But it was his performance at first base that earned him the All-SEC selection, as well as Second-Team All-American honors by Collegiate Baseball.
The first-time draftee finished with 19 home runs, the ninth-most for a single-season in UK history, in 2018. He also led the team with a .352 average, 54 runs and 77 hits to go along with his 12 doubles, 31 walks, four steals and 51 RBI.
It did not take long for Tristan Pompey to come off the board on day two of the MLB draft. The Kentucky outfielder was taken by the Miami Marlins in the third round with the 89th overall pick on Tuesday. Pompey was the second player selected from UK in the draft after Sean Hjelle went off the board at #45 to the Giants in the second round.
Pompey came to Lexington via Toronto in 2016. The athletic outfielder was drafted out of high school but chose to attend UK for three seasons. Pompey hit .321 with 24 home runs and 113 RBIs in 165 games at UK. In 2018, Pompey saw his draft stock drop because of injuries throughout the year. Despite being banged up throughout 2018, Pompey still hit .335 and drove in 39 runs as a junior.
The Marlins must see all the good parts of Pompey's game. He has the potential to be a high-average hitter with good power who can play one of the corner outfield spots. There have been questions about his defense and makeup, but the Marlins decided to take a chance on him in the third round.
Miami has a track record of taking former UK players in the draft. The Marlins have picked former Cats J.T Riddle, Cam Flynn, Kyle Barrett, Dustin Beggs, and Riley Mahan in the last six years. It is expected that Pompey will sign with the Marlins with the 89th pick having a slot value of $642,600.
Best of luck. Tristan!
One of the most accomplished players in Kentucky Baseball history heard his name called in the MLB draft on Monday night. Sean Hjelle was selected in the second round (45th overall) by the San Francisco Giants on the first night of the MLB draft. The 6'11" starting pitcher was the first UK player selected in the 2018 draft and the highest selected UK pitcher since Alex Meyer in 2011.
In Hjelle's three-year career in Lexington, he won 22 games and struck out 222 batters. Hjelle worked as the team's closer as a freshman in 2016 before moving into a starting role in 2017. Hjelle won SEC Pitcher of the Year in 2017 after going 7-1 with a 1.90 ERA against conference opponents. The biggest moment in Hjelle's career came when he pitched 3.1 perfect innings in relief to help clinch UK's first regional title in 2017.
The Giants' farm system has been depleted thanks to trades over the last year. San Francisco used their top two picks to select a pair of polished college players in Georgia Tech's Joey Bart and Hjelle. If Hjelle signs (the slot value for the 45th pick is $1,587,600) he will be one of the highest ranked prospects in the Giants' system.
Love the Giants Sean Hjelle pick. Going to be a long-time big leaguer. May be more back of the rotation than front of rotation, but really good feel, solid stuff and impressive competitiveness.

— JJ Cooper (@jjcoop36) June 5, 2018
It's finally Hjelle time! No. 45 overall. Best value/smartest pick so far. What's not to like. #MLBDraft @SFGiants pic.twitter.com/503OReHj9S

— David Seifert (@DSeifertD1PBR) June 5, 2018
The Minnesota-native has good command and plays with a tremendous amount of competitive fire. For more on Hjelle, check out KSR's scouting report on Hjelle.
Hjelle is the first of a handful of UK players that will be drafted at some point in the 40-round draft. Stay tuned for updates on where former BatCats land over the next three days.
By KSR on ©June 04th, 2018 @ 5:30pm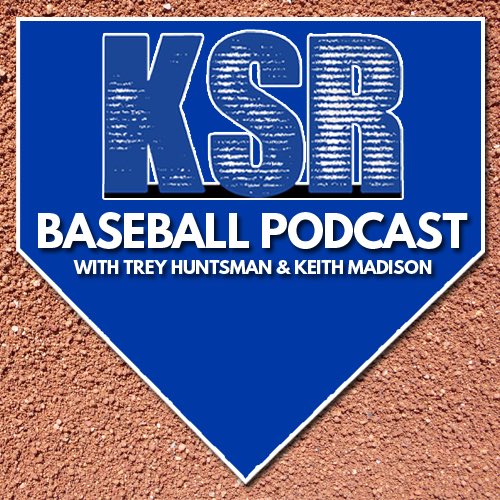 Today marks the beginning of the Major League Baseball draft and nobody is more excited than Trey Huntsman.  In a conversation with Coach Keith Madison, Trey breaks down the Bat Cats' chances, explains why he loves the MLB Draft so much, and…
—  Why the MLB Draft is impossible to predict.
—  The Best Bat Cats and the Best from Around the SEC.
—  What stands out about Sean Hjelle and the concerns surrounding Tristan Pompey.
—  What Luke Heyer proved to Coach Madison that could make him a high draft pick.
—  Surprises from the NCAA Regionals.
You can easily listen on the KSR App, available on iTunes and Google Play. Streaming online is simple through Pod Paradise. You can also get it directly to your phone by subscribing to Kentucky Sports Radio on iTunes or via Android's Podcast Addict app.
With all the NCAA Tournament action taking place around the country, it is easy to forget that the MLB Draft is on Monday night. Kentucky will lose a handful of guys to the draft, including outfielder Tristan Pompey. The athletic outfielder from Toronto has been atop draft boards for the last two years. Pompey's stock dropped over the course of 2018, but he will still hear his name called in the first four rounds this week.
This is the second profile in the KSR MLB draft Profile Series. Click the baseball tag on KSR for more reports on draft-eligible players. 
Pros
Pompey is crazy athletic. The junior outfielder is a potential five-tool prospect with three tools that stand out and make you say "wow." The tools that stand out for Pompey are his ability to hit for average, ability to hit for power, and his speed. Pompey has tremendous bat speed, he barrels up a lot of balls, and he launches balls very well. The Toronto-native had 71 extra-base hits (24 home runs) in his collegiate career.
There are few players in this year's class that make adjustments as quickly as Pompey does at the plate.  Pompey does a great job of working out any kinks in his swing by combing through video or working with his hitting coach. The hours of work off the field helped Pompey to bounce back easier when he is struggling. Pompey is a very smart hitter because he can make adjustments quickly and fix any mechanical issues faster than the average hitter.
Pompey developed as a weapon on the basepaths at UK as a sophomore and junior. After stealing two bases as a freshman, Pompey swiped 21 bags in his final two years.
One thing that will bump Pompey's stock up in a big way is that he is a switch hitter. Pompey hit well from both sides of the plate in his junior season.
Cons
Pompey struggled using wood bats last year in the Cape Cod League. In 87 at-bats in the Cape, Pompey hit .230 with 24 strikeouts and only five extra-base hits. There is always an adjustment period for college guys when they get to the minors and have to use wood bats. Maybe it will be good for Pompey that he got an ugly adjustment period out of the way last year.
Some scouts have pointed out Pompey's makeup as a deterrent for drafting him early. The chatter I have heard about Pompey is that his attitude in the field and at the plate when he is struggling is forcing some scouts to look over him.
Draft Prediction
Pompey's draft stock has been difficult to gauge for the last month. He is crazy talented at the plate, but questions about his makeup might drop him down draft boards. Pompey will land somewhere in the second or third round on Monday. Fangraphs has the UK outfielder falling out of the top 80 picks tomorrow night. Whoever selects Pompey will be getting an athletic outfielder with the tools to turn into a top-tier prospect.