Our MLB Draft Cats are getting their professional careers officially started, and according to several reports, they're off to a hot start.
It took just five games for former Kentucky baseball star Luke Heyer to get called up to the Los Angeles Dodgers' Single-A affiliate Great Lakes.
He hit .286 with a double and a homer in his brief stint with the Ogden Raptors.
TRANSACTIONS

3B Luke Heyer called up to Great Lakes. He hit .286 with a double and a homer in five games with the Ogden Raptors

— StandardEx Raptors (@RaptorsSE) June 24, 2018
Former Wildcat Kole Cottam, who was drafted in the fourth round by the Red Sox, is currently making plays for the short-season Class-A Boston affiliate Lowell Spinners.
The @ValleyCats rally in the fourth ended when Juan Pineda tried to score on a pitch to the backstop. Not happening: pic.twitter.com/0TTcxyoa5N

— Mark Singelais (@MarkSingelais) June 23, 2018
He has been racking of Player of the Game honors in the process:
Spinners fall to @SIYanks to close out the home stand but your Right Key Mortgage Key Player of the Game tonight for the second night in a row is @kole_cotton13

Cottam ripped a pair of doubles (the first two of his career) and added an RBI

FULL RECAP: https://t.co/8GEmHBlAo0 pic.twitter.com/u37HxYqwQO

— Lowell Spinners (@LowellSpinners) June 21, 2018
As for former Kentucky star pitcher Sean Hjelle, his professional debut will be coming sometime this week.
We should be seeing a bunch more pro debuts from #SFGiants 2018 draftees in the AZL this coming week:
Joey Bart (as soon as today?);
Sean Hjelle (RHP);
Jake Wong (RHP);
Blake Rivera (RHP);
Ben Madison (RHP);
Sean Roby (3B)(in lineup today);
Jett Manning (SS);
…..

— Darryl Zero (@Darryl_Zero) June 24, 2018
San Diego's ninth-round draft selection Luke Becker is currently with the Tri-City Dust Devils, the short-season Class A affiliate of the Padres. He is playing right field with the organization.
@Luke_Becker9 went 2-4 with a Double vs. Everett(Mariners) pic.twitter.com/WiEVafzC0K

— Lonny Becker (@VikingsRule10) June 24, 2018
Chris Machamer, drafted in the 16th round by the Boston Red Sox, is looking good with the Brewster Whitecaps.
In his first game action since a freak injury sidelined him the final week of the season, @machamer_chris looked really good in start for @WhitecapsCCBL tonight: 4 IP, 2 H, 2 R (0 ER), BB, 3 K. #WeAreUK #SummerCats18 pic.twitter.com/GaMdg0AOnl

— Kentucky Baseball (@UKBaseball) June 20, 2018
Others are just now getting signed with their respective organizations, such as Trey Dawson and Ben Aklinski, but they are expected to begin summer ball in the very near future.
Trey Dawson signed with the Astros for $125,000 and Ben Aklinski signed with the Phillies for $100,000 according to the MLB Draft site.

— Trey Huntsman (@TreyHuntsmanKSR) June 22, 2018
Congratulations to all of our former Wildcats, and best of luck to them going forward.
Kentucky Baseball will have lots of new faces across the diamond in 2019 thanks to the MLB draft. Eleven players from the Cats' 2018 team have signed pro contracts after being selected in this month's draft. Take a look at which players have agreed to terms with big league franchises and how much money they received for signing.
Draft Signings
Sean Hjelle- San Francisco Giants: 1.5 million
Kole Cottam- Boston Red Sox: $375,000
Zach Haake- Kansas City Royals: $300,000
Luke Becker- San Diego Padres: $5,000
Luke Heyer- Los Angeles Dodgers: $47,500
Justin Lewis- Arizona Diamondbacks: $125,000
Trey Dawson- Houston Astros: $125,000
Troy Squires- Toronto Blue Jays: $1,000
Ben Aklinski- Philadelphia Phillies: $100,000
Alec Maley- Washington Nationals: Unknown
Tristan Pompey- Miami Marlins: Finalizing Contract
Unsigned Draft Picks
Chris Machamer- Boston Red Sox
Andrew Miller- Miami Marlins
It will be difficult to bounce back after losing so many guys that saw playing time in 2018.  The good news for the Cats is that all of their commitments for 2018 will be headed to campus. Will Gambino, Cole Ayers, and Braxton Cottongame were selected in the later rounds of this month's draft and all three will attend UK. Jaren Shelby, the prized JUCO signee and younger brother of John and JaVon, was not selected and will attend UK as well. Mingione signed one of the top classes in the country and (as of now) the whole group will be on campus this fall.
Their will a lot of new faces for UK when the team takes the field this fall. Mingione and his crew will have their work cut out for them as they look to rebuild after losing a large portion of their team to the draft in 2018.
Before he was escorted from the field, San Diego Padres manager Andy Green left with the last word.
A star at Kentucky from 1997-2000, Green was inducted into the UK Athletics Hall of Fame in 2015.  In the same year he was promoted from Padres' third-base coach to manager, instantly becoming one of the youngest in Major League Baseball at just 38.  A fiery coach, he went off the top rope during last night's game against Atlanta.
Infamous umpire Joe West was behind the plate for the game.  West enjoys being the center of attention and is notorious for making questionable calls.  After West made another bad one, Green threw his hat, gave him a piece of his mind, was escorted off the field, then dished out the ultimate burn.
"Don't worry, Joe, I'm leaving so you can go and get another call wrong!"
I AM DEAD pic.twitter.com/3ZUJkp4PhI

— Not THAT Corey Stewart (@CoreyAStewart) June 16, 2018
Green did not wish to elaborate on the specifics of the incident after the game, but he did thank West for picking up his hat.
"I just probably appreciate him picking up my hat." ?? – Andy Green on his ejection tonight #PadresLive pic.twitter.com/OVmX3FBstm

— FOX Sports San Diego (@FOXSportsSD) June 16, 2018
Kentucky pitcher Sean Hjelle has officially signed with the San Francisco Giants, ending his career as a Wildcat.
According to MLB analyst Jim Callis, Hjelle's deal will be worth $1,587,600.
#WeAreUK #MLBTrainingGround https://t.co/tGXisb0hcV

— Kentucky Baseball (@UKBaseball) June 15, 2018
Hjelle joins Kole Cottam, Zack Haake, Luke Heyer, Justin Lewis, Troy Squires, Trey Dawson, and Ben Aklinski as Wildcats to officially sign with MLB clubs.
Cottam reportedly signed with the Red Sox for $375,000.
Source: Red Sox are signing 4th-rounder Kole Cottam for $375k, slightly under slot value of $417,800. Will be official early this week.

— Chris Cotillo (@ChrisCotillo) June 10, 2018
Haake signed with the Royals above pick value at $300,000.
6th-rder Zack Haake's bonus from @Royals is $300k (pick 182 value = $258k). Rough spring for Kentucky RHP, but he still can hit 97 mph with his fastball & flash a plus slider. @MLBDraft

— Jim Callis (@jimcallisMLB) June 11, 2018
Heyer signed with the Dodgers for $47,500, well under his expected pick value of $155,300.
8th-rder Luke Heyer signs w/@Dodgers for $47,500 (pick 254 = $155,300). Kentucky OF/3B, senior sign exploded for 18 HR and 1.131 OPS this spring, strength is his best asset, solid arm too. @MLBDraft

— Jim Callis (@jimcallisMLB) June 15, 2018
Lewis has reportedly signed with the Diamondbacks, though no numbers have been announced yet.
Will have a full story in the morning, but UK RHP Justin Lewis plans to sign with the Diamondbacks this weekend. He was selected in the 12th round after going 7-3 with a 4.33 ERA as a junior.

— Derek Terry (@DerekSTerry) June 9, 2018
Same goes with Squires, Dawson, and Aklinski.
TRANSACTION: #BlueJays signed C Troy Squires.

— Blue Jays PBP (@BlueJaysPBP) June 12, 2018
UK SS Trey Dawson has signed with the Astros, according to transactions. pic.twitter.com/LjbZVbS1aD

— Derek Terry (@DerekSTerry) June 15, 2018
New story: UK center fielder Ben Aklinski tells me he'll sign with the Philadelphia Phillies (32nd round pick) this weekend. Aklinski hit .304 for the Wildcats this season. https://t.co/npXbFWlUlt

— Derek Terry (@DerekSTerry) June 9, 2018
Best of luck to the former Wildcats in their professional baseball journeys.
Kentucky baseball catcher Troy Squires has won the Senior CLASS Award, given to college athletes who excel on and off the field.  The Elizabethtown native is the first UK student-athlete to ever win the prestigious award.
"It's an honor to receive the Senior CLASS Award," said Squires. "It may be cliché to say, but it took hard work and a lot of patience. Going from not really playing much my first years in the program to playing every day doesn't happen overnight, and I hope young kids and prospects see that patience is key. I was fortunate enough to wear the letter of my home state across my chest during my college career, and being a kid growing up in Kentucky, that's all you ever really want. I can't express the amount of love and thankfulness I have toward my family for allowing me to live a dream."
The award is given to Division I seniors who abide by four C's: community, classroom, character and competition.  CLASS is actually an acronym for, "Celebrating Loyalty and Achievement for Staying in School."
Squires came to UK as a walk-on infielder and leaves as a 23rd round draft pick by the Toronto Blue Jays.  Nick Mingione could not be more proud to have Squires represent his program.
"I couldn't think of a person more deserving of this award than Troy. The example he has set in our program won't soon be forgotten, and we are thrilled for him and his family and proud of how he will represent the Senior CLASS Award program," UK coach Nick Mingione said.
"Troy embodies everything you look for in a student-athlete. He earned his undergraduate degree in four years and is on target to get his master's. He has dedicated countless hours to serving the community. He arrived as an infielder and turned himself into an all-conference catcher through hard work and commitment. It speaks to his character, perseverance and servant's heart."
By KSR on ©June 11th, 2018 @ 3:30pm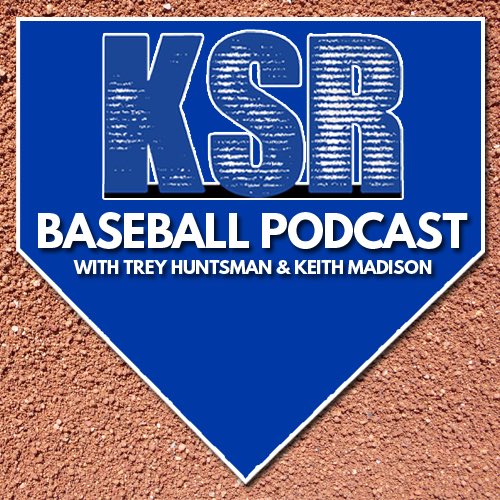 A week after he was selected in the fourth round of the Major League Baseball Draft by the Boston Red Sox, former UK catcher Kole Cottam joins the KSR Baseball Podcast.  In a conversation with Trey Huntsman and Coach Keith Madison, the slugger reflects on his time at Kentucky, his anxious draft experience, and…
—  What it's like to take batting practice at Fenway Park.
—  How it feels to watch his former coach, Gary Henderson, take Mississippi State to the College World Series.
—  The best moments from the 2018 UK Baseball season.
—  What Cottam learned from Nick Mingione and what he'll miss most about Lexington.
—  Why Roger Clemens' kid is a bad sport.
—  The best moments from college baseball's Super Regionals.
—  Dippin' Dots: The More You Know
You can easily listen on the KSR App, available on iTunes and Google Play. Streaming online is simple through Pod Paradise. You can also get it directly to your phone by subscribing to Kentucky Sports Radio on iTunes or via Android's Podcast Addict app.
The former Kentucky catcher and current Toronto Blue Jay secured his team the win in extra innings today.
With bases loaded in the bottom of the 10th, Maile drew four balls for a (literal) walkoff to remember.
A Walk(off) to Remember. #AirMaile ? pic.twitter.com/c1FqFoEDmy

— Toronto Blue Jays (@BlueJays) June 9, 2018
The Blue Jays currently sit third in the AL East behind the New York Yankees and Boston Red Sox. The Edgewood, Ky. native is batting .253 with 3 homers and 16 RBIs this season.
The Maile Man delivers again! IT'S A #WALKOFF WINNER – LITERALLY!!!!! pic.twitter.com/ADovIdbNH3

— Toronto Blue Jays (@BlueJays) June 9, 2018
Kentucky has had plenty of good news this week for a team not in the NCAA Tournament. One day after breaking the school record for draft picks, UK announced that sophomore pitcher Zack Thompson was named to the USA Baseball Collegiate National Team. Thompson is the first UK player named to the Collegiate National Team since Evan White in 2016.
Being named to Team USA is one of the highest honors a college baseball player can receive. In recent years, future MLB players like Alex Bregman, Dansby Swanson, and Kris Bryant have played summer ball for Team USA.
There are few pitchers in college baseball as talented as Thompson. The sophomore lefty was a freshman All-American in 2017 after winning eight games and striking out 96 batters. Thompson missed a large chunk of the 2018 season with a flexor injury but still managed to strike out 42 batters in 31 innings. Despite being banged up for his sophomore season, Thompson is projected as a top ten pick in the 2019 MLB draft. This summer will allow Thompson to take on top-tier competition from across the world before he assumes the ace role for UK in 2019.
The Collegiate National Team will play series against Chines Taipei, Japan, and Cuba beginning on June 28th and continuing through July 18th.
@TreyHuntsmanKSR
The third and final day of the MLB draft was a record-breaking one for Kentucky. The BatCats saw seven players selected in the final 30 rounds of the draft and finished with a school-record 13 players selected. The 13 selections were also the most by any school in the 2018 draft. 
With the 2018 @MLBDraft in the books, some notes ?

? Our 13 picks this year are the most in the country.

? Our 21 total picks in 2017/18 drafts are the most in the country.

? Our 12 total Top 10 round picks the past two drafts are the most in the country.#WeAreUK

— Kentucky Baseball (@UKBaseball) June 6, 2018
Justin Lewis had to wait a little longer than expected, but he heard his name called in the 12th round (369th overall) by the Arizona Diamondbacks. The junior pitcher returned to school after being selected in the 11th round in 2017. Lewis struck out 92 batters in only 72 innings before going down with an arm injury in May. The Georgia-native graduated in May and is expected to sign with Arizona.
Thank you @Dbacks and everyone who helped me get to where I am today!! Very excited for this opportunity! #Dbacks #TrustTheProcess

— Justin Lewis (@jlew21_) June 6, 2018
If you had said in February that Trey Dawson would be selected in the draft, many people would not have believed it. The slick-fielding shortstop developed into one of the most clutch hitters for UK this season. The Houston Astros must have seen the immense strides Dawson made at the plate. The defending World Series champs took Dawson in the 15th round (462nd overall). It remains to be seen if Dawson will sign or return for his second season at UK.
Chris Machamer was taken in the 16th round (490th overall) by the Boston Red Sox as a draft-eligible sophomore. Machamer had a 3.08 ERA and 38 strikeouts as the Cats' primary closer in 2018. Along with 4th rounder Kole Cottam, it is expected that Machamer will sign with the Red Sox.
There is no one that works harder than Troy Squires. The former walk-on developed into one of the best catchers in UK history in his five years at UK. Squires drove in 51 runs as a senior and earned SEC Player of the Week once. The Toronto Blue Jays selected the Elizabethtown-native in the 23rd round (686th overall) on Wednesday.
Many guys selected after the 30th round will return to school. The first player selected in this stage was junior Ben Aklinski. The Cats' centerfielder was picked in the 32nd round (947th overall) by the Philadelphia Phillies. Aklinski hit .304 with six home runs in his first year at UK after transferring in from Phoneix College.
The fourth senior selected from UK was reliever Alec Maley in the 32nd round (971th overall) by the Washington Nationals. The sidearmer struggled in his senior season, allowing 17 runs in 19 appearances.
The final UK player selected today was one that is yet to suit up for the Cats. Andrew Miller, a transfer from Maryland, was picked by the Miami Marlins in the 40th round (1,197th overall). Miller is recovering from Tommy John and should be back in Lexington next season.
It is important to remember that all non-seniors can return to UK if they choose to decline a contract offer. 
Kentucky star pitcher Sean Hjelle was the lone Wildcat selected on day one of the MLB Draft last night, coming in at No. 45 to the San Francisco Giants.
In day two of the draft, however, the Cats made a bigger splash with five more players coming off the board.
Junior outfielder Tristan Pompey was the first Cat selected this afternoon, who was drafted by the Miami Marlins in the third round at No. 89 overall. Pompey hit .335 this season with seven home runs and 39 RBI. His signing bonus value comes in at $642,600
The Boston Red Sox selected first baseman Kole Cottam in the fourth round with the 130th overall pick. He led the SEC in home runs with 19 en route to First-Team All-SEC honors. His signing bonus value comes in at $417,800. According to 247 Sports' Derek Terry, Cottam is expected to sign with the Red Sox.
Zach Haake was the next off the board for Kentucky, as the Kansas City Royals took a chance on him in the sixth round at No. 182. He struggled a bit as a junior, finishing the year with an 8.47 ERA and going winless in the process. Should he sign, his bonus is expected to be $258,000.
The Los Angeles Dodgers took senior Luke Heyer in the eighth round at No. 254 overall. In a breakout year for the Cats, Heyer hit .348 with 18 home runs and 57 RBI. His bonus comes in at $155,300.
LUUUKKKEE!!!

Hard work pays off for @lukeheyer2, whose huge breakout season gets him selected in the 8th round by the @Dodgers, who list him as a 2B! Proud of you, Nuke! #WeAreUK #MLBTrainingGround pic.twitter.com/WUgmvDKoCk

— Kentucky Baseball (@UKBaseball) June 5, 2018
Luke Becker didn't have to wait too much longer, as the San Diego Padres drafted the senior No. 261 overall. He finished the year hitting .286 with seven home runs and 38 total RBI. The bonus for his draft position comes in at $151,600.
Becker's selection gave Kentucky their sixth draft pick through two days, tying the record for most MLB draft picks in the first ten rounds with Arizona.
Most 2018 @MLB draft picks by school in rounds 1-10:

Arizona – 6
Kentucky – 6
Oregon State – 6
Arkansas – 5
Florida – 5
Florida State – 5
Oklahoma – 5
Virginia – 5
Wichita State – 5
Clemson – 4
NC State – 4
NC Wilmington – 4
South Carolina – 4
Texas Tech – 4

— Brian Hennessy (@Brian_ClemsonAC) June 5, 2018
Makes missing the tournament hurt that much more…
In a bit of a surprise, senior pitcher Justin Lewis remains on the board after 10 rounds. He decided to return to Kentucky after being drafted in the 11th round last season, and though he upped his numbers as a senior, he struggled a bit with injuries.
The draft will continue tomorrow, where we will likely hear Lewis' name called, along with a few of UK's high school commitments.
UK Baseball now has a third player selected in the MLB Draft.
Kole Cottam was selected by the Boston Red Sox in the fourth round on Tuesday. A First-Team All-SEC performer this past season with a league-leading 10 home runs in SEC play, Kottam was the 130th overall pick.
Boston drafted him as a catcher, his primary position for much of his three-year career in Lexington. But it was his performance at first base that earned him the All-SEC selection, as well as Second-Team All-American honors by Collegiate Baseball.
The first-time draftee finished with 19 home runs, the ninth-most for a single-season in UK history, in 2018. He also led the team with a .352 average, 54 runs and 77 hits to go along with his 12 doubles, 31 walks, four steals and 51 RBI.