Have you ever wanted to watch a baseball game through the eyes of a baseball manager? Or know what it's like to sit behind home plate? Did you missed the final Opening Day at Cliff Hagan Stadium on Tuesday night and want to see just what the record-breaking crowd was like?
Or do you just want a break from today's massive college basketball scandal sweeping the nation?
If so, you're in luck.
KSR filmed the event in virtual reality, featuring camera angles from right behind Nick Mingione on top of the dugout, behind home plate, down the third-base line, and up in the stands.
If you have a virtual reality headset, throw them on and play the video below.
If you don't have a headset, you can still relive the event in full 360-degree video by clicking play and dragging your cursor around on the screen.
Check out the final product:
We'll be working on another virtual reality project with the final basketball home game of the season next Wednesday against Ole Miss, featuring the pregame warmups, introductions, press row with the KSR crew, and the postgame interviews.
KSRVR is coming in hot.
(Video created by Jack Pilgrim and Hayden Hooper)
Sean Hjelle was as close to perfect as a pitcher could be on Friday. The junior righty carried a no-hitter into the eighth inning as UK rolled past Oakland 10-1. The Grizzlies' only baserunners against Hjelle came on a pair of errors and a two-out single in the eighth inning by Jordan Jackson that ended Hjelle's no-hitter.
Even though Hjelle could not finish off the no-hitter, he was as dominant as he has been at UK. Hjelle struck out a career-high 13 as he cruised through Oakland's lineup. With his curveball dropping hard today, Hjelle struck out two batters in each of the first five innings.
For as dominant as Hjelle was, UK's offense was just as good. The Cats jumped on Oakland's Jake Lee in the bottom of the second by batting around and scoring five runs. The onslaught continued in the third when Troy Squires singled home a pair of runs and Trey Dawson took home on a caught stealing at second to give UK an 8-0 lead thru three innings. The Cats' final two runs came in the sixth inning when T.J Collett crushed his third home run of the year and Ryan Johnson drove in a run on RBI single.
UK's approach at the plate was improved since Tuesday's loss to Xavier. According to Nick Mingione, UK swung at only seven pitches out of the zone tonight while walking five times.
Hjelle did not need more than one run of support in his time on the mound. In 7.2 innings, Oakland put just one runner in scoring position against Hjelle. Jimmy Belanger told Hjelle that the eighth would have been his last inning regardless, so UK went to their bullpen immediately following Jackson's hit. Tripp Lockhart and Brett Marshall combined to record the final four outs of the game, surrendering one run, to finish off a fantastic series opener against Oakland. 
UK head baseball coach Nick Mingione made a special guest appearance on today's edition of Kentucky Sports Radio radio to respond to the rumors of him being a potential candidate for the Mississippi State opening. Mingione made a statement earlier in the week, but Matt Jones didn't love it, so he asked Mingione to call in to the show to expand on what he originally said.
When asked by KSR if Big Blue Nation is going to watch him bolt for Starkville, Mingione said, "No, I don't see that happening and here's why: Christen and I, we love this place. Lexington is our home. I fell in love with this place when I came here in '06. And my brain works in boxes, maybe some other people's don't, and I put a ton of checkmarks in all of the boxes here. So you know what, this is our job, this is the position we've been given, and we're obviously trying to do the best job we can, and there's really nothing to talk about in regards to Mississippi State."
When pushed to stand by that statement, Mingione again said, "I don't see that happening."
His interview concluded with this: "If I didn't think we could win here, or win a national championship, I wouldn't have came here to begin with… I would've never put my family in the position of coming here if I didn't believe this was possible."
Listen to the entire interview:
The 2018 college baseball season is less than a week old and it has already been filled with plenty of drama. Three games into the season Mississippi State announced that head coach Andy Cannizaro was resigning from his position in Starkville. After the news of Cannizaro's resignation at MSU swept across the SEC, Nick Mingione's name was obviously one of the first names that came to mind as a replacement.
The former Bulldog assistant, Mingione coached under former coach and current MSU AD John Cohen for nearly a decade. After last night's game, Mingione was asked about the Miss. State vacancy. He initially did not have much to say. 
"Yeah, you know what, it's a sad deal for everybody, right? Like anytime anybody loses their job, man that's hard. You know what, that's to be expected — my name, right? I spent over a decade with Coach Cohen, like right? That's like the obvious, right? Why wouldn't they say my name? I just feel bad. That's just an unfortunate deal. Man, I hate that for our sport."
It is still too soon to know which direction MSU will take for the coaching search, but Mingione will most likely be one of the first names they call. Auburn's Butch Thompson, Sam Houston State's Matt Deggs, and TCU's Kirk Saarloos will all be options in this summer's coaching search. Personally, I think Mississippi State needs to think smaller. The Diamond Dogs view themselves as elite, and they believe they deserve the best coach to fill this role. Cohen and company would need to bring a HUGE package if they wanted to convince the likes of Mingione or Thompson to come to Starkville.
For Mingione, the move would be a lateral one. The second-year head coach has a new stadium on the way as well as a newly-signed contract extension at UK. Later, Mingione talked about Kentucky and if it was a destination school.
"When you think about what's important to you, I think it's been really clear from day one that my faith is really important to me, and then my family, and baseball," Mingione said. "This place checks off a lot of boxes.
"We're growing spiritually. Obviously, it's a place where my wife is comfortable and loves it. The education in Lexington is unbelievable. And obviously, we've been able to have a real successful year and we're trying to do something again this year that has never been done before. You start checking off a lot of boxes and this is a really neat place and I believe in our athletic director Mitch Barnhart and I believe in our President, Dr. Capilouto. This is a really neat deal and there's a reason why the University of Kentucky is thriving."
Comments from Mingione after tonight's game about the Mississippi State job and his job at UK. @tedcahill pic.twitter.com/DkKdRVG7ZF

— Trey Huntsman (@TreyHuntsmanKSR) February 21, 2018
While he didn't formally say that he is not interested in the job, it doesn't appear that Mingione would take the MSU gig. It would take a lot to pull Mingione away from UK after his second season. As for Mississippi State, former UK coach Gary Henderson will take over in the interim as they begin their coaching search.
In the final home opener at Cliff Hagan Stadium, Kentucky was upset by Xavier 3-2 in ten innings. Xavier sent the record-breaking crowd home unhappy as they handed UK their first loss of the season. The Musketeers scored the go-ahead run in the top of the tenth on a sac fly by Natale Monastra.
Recap
Before the record-breaking crowd had a chance to settle in, Xavier scored a pair of runs off Kentucky starter Brad Schaenzer. Allbry Major shot a two-out RBI single to center to put the Musketeers in front 2-0 in the first inning.
It took two innings before the BatCats' offense responded. Trey Dawson and Tristan Pompey delivered singles to lead off the third. After Dawson moved up to third, Ben Aklinski drove him in on a sac fly to left.
After a rough first inning, Brad Schaenzer settled in on the mound. The senior was pulled after five innings, allowing five hits, two runs, and striking out four. Xavier was never able to recoup the offensive success they found in the top of the first. Carson Coleman, Mason Hazelwood, and Jimmy Ramsey combined to throw four shutout innings out of the bullpen.
The bullpen kept the Musketeers quiet while the offense slowly got rolling. T.J Collett roped a line drive home run into the capacity crowd at the Cliff to tie the game at two in the sixth inning. But even with the big hit in the 6th, it felt like UK was leaving a lot on the field. UK left 11 runners on base in the first nine innings, including leaving the bases loaded in the bottom of the ninth. Ryan Johnson and Collett struck out with the sacks full as Xavier staved off a UK rally in the 9th.
Xavier was able to take advantage of UK's failure to drive in the game-winning run. Joe Gellenbeck doubled and advanced to third on an error with one out in the tenth. Gellenbeck came around to score on a sac fly by Natale Monastra that gave Xavier a 3-2 lead.
After striking out two with the bases loaded in the bottom of the ninth, Trey Schramm returned in the tenth to shut down UK. Schramm used a dominating strikeout to retire the side in the tenth and hand UK their first loss of 2018.
It's been a dramatic morning down in Starkville. Mississippi State baseball coach Andy Cannizaro is out after one season and former UK head coach Gary Henderson is in as interim head coach. Henderson was Kentucky's coach for eight seasons before resigning in 2016 and taking the job as Mississippi State's pitching coach.
That's great for Henderson, but way more interesting is what happened with Cannizaro. Last night, reports came out that Mississippi State had fired him, and this morning, the school released a statement saying he had resigned with this cryptic quote:
"I had a wonderful opportunity at Mississippi State, but unfortunately I made some poor decisions," Cannizaro said. "I hope Mississippi State University and all of the fans and people affected will one day forgive me."
Hmm. Kentucky will host Mississippi State May 11-13, meaning that unless the "Diamond Dogs" find a new head coach, it will be Henderson vs. Nick Mingione, who was an assistant at Mississippi State for seven years.
Cats are Road Underdogs
The BBN is still riding high after the streak-snapping home win vs. Alabama.  That could all change tonight when Kentucky enters a sold out Bud Walton Arena.
The Cats are 3.5-point underdogs and only have a 34 percent chance to win according to ESPN's BPI.  They will face a red hot Arkansas team that has won four in a row.  Their most recent victory was a 94-75 beat-down of Texas A&M at home last Saturday.
Bud Walton is never an easy place to play.  This year the Razorbacks are 14-1 at home.  Kentucky is just 7-7 in the all-time series at Bud Walton, but the Cats have won five straight over Arkansas, dating back to that stupid 2014 Michael Qualls overtime tip-dunk.
The Last Time Kentucky Played Arkansas
It got ugly in the final two minutes of the 2017 SEC Championship.  After Malik Monk took it to his home state school with 17 points, the Razorbacks couldn't handle the embarrassment.  Dusty Hannahs threw a nasty elbow and Moses Kingsley brought a tomahawk down on De'Aaron Fox's face in the final 1:25 (you can watch below) to leave an ugly blemish on the championship game.
The game ended with a final score 82-65 as fans chanted "M-V-P" for Kentucky's Dominique Hawkins.  Watch the fun highlights here.
TV, Radio, Vegas
TV — The final late night 9:00 tip-off of the year on ESPN with Joe Tessitore, Sean Farnham and Laura Rutledge. on the call.
Radio — KSR Pregame Show on 630 WLAP at 6:30. Hear Leach and Pratt on the UK Sports Network, Sirius-137 and XM-190.
Vegas — Arkansas -3.5
Today's Tale of the Tape
First Pitch at The Cliff
The 50th and final season at Cliff Hagan Stadium beings tonight at 6:00 on UK's campus.  Kentucky moved up the game one day trade off rainy weather for a breezy 75 degrees. Arrive early to see a few special first pitches to start UK's home season.
The eighth-ranked Bat Cats' game against Xavier should wrap up just in time to see Kentucky take on Arkansas.  To prepare for the game, listen to the latest KSR Baseball Podcast, or bump to this year's walkout music.
Hear from Fox
De'Aaron Fox believes the Cats were destined to win No. 9, until Luke Maye ended Kentucky's 2017 run to the Final Four.  The former Kentucky point guard joined The Aaron Torres Sports Podcast to talk about the way his Kentucky career ended, what he misses most about college, how it prepared him for the NBA and much more.
Happy Birthday Little Bro
I don't know about you, but Nathan's looking 22.  Happy Birthday young fella.  I'd normally take this opportunity to burn you through the blog, but your coach has already taken that liberty on Twitter.
By KSR on ©February 19th, 2018 @ 6:00pm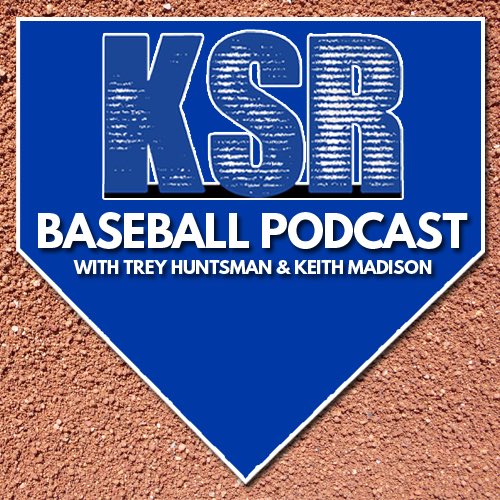 Week one of the 2018 Kentucky baseball season is in the books.  Trey Huntsman and Coach Keith Madison are here to talk about Kentucky's 4-0 start to the season and the upcoming home-opener for the final season at The Cliff.  Highlights:
—  Tristan Pompey had an impressive start to the season.
—  How the bullpen help UK's starting pitching.
—  Who had the best start to the season?
—  What they want to see vs. Xavier, which will now be played on Tuesday.
—  Coach Madison gives Trey a Geography lesson before he embarks for class.
You can easily listen on the KSR App, available on iTunes and Google Play. Streaming online is simple through Pod Paradise. You can also get it directly to your phone by subscribing to Kentucky Sports Radio on iTunes or via Android's Podcast Addict app.
Important scheduling news! Due to rain in the forecast, UK Baseball has moved its home opener up from Wednesday to TUESDAY. The Bat Cats will now play Xavier tomorrow at 6 p.m. at The Cliff.
Kentucky is 4-0 to start the season after wins over Wofford, USC Upstate and Evansville in Spartanburg, South Carolina this weekend. This is the first time UK has started the season 4-0 on the road since 2007.
Tickets for Wednesday's game will be valid on Tuesday. If you can't make it to The Cliff, you can listen to the game on 98.5 FM in Lexington and UKAthletics.com or watch online via SEC Network+.
Ask any coach, the first weekend of the season rarely has an effect on where a team will finish in June. But Nick Mingione and Kentucky will obviously be a lot happier with this year's start over last year's. One year after starting 0-4, the BatCats began 2018 4-0 with an opening weekend sweep in South Carolina. The sweep included wins over Wofford, USC Upstate, and Evansville in a round-robin style series. The BatCats got big outings on the mound from Sean Hjelle, Justin Lewis, and Daniel Harper. The strong pitching performances helped UK to outscore their opponents 30-14 this weekend. The undefeated weekend was UK's first 4-0 start since 2012.
Game Recaps
Kentucky 6 Wofford 1
Nick Mingione won his first season opener with a fundamentally sound victory over Wofford on Friday. Sean Hjelle threw six shutout innings while the offense scored runs in four consecutive innings. In the first four innings, Luke Heyer, Tristan Pompey, and Luke Becker all hit their first home runs of 2018. Carson Coleman and Alec Maley combined for eight strikeouts in three innings to close out the final three innings of a season-opening win. The 6-1 win was UK's first opening day win since 2015.
Kentucky 6 USC Upstate 5
Before UK could blink, they were down 5-0 against USCU. The dreary Saturday afternoon weather in Spartanburg might have played a factor in a sluggish start for Zack Thompson and UK. Thompson was pulled after allowing five runs thru 2.2 innings on Saturday. Luckily for Thompson, his bullpen and offense picked him up over the next 7.1 innings. After picking up a pair of unearned runs in the sixth, UK trailed by three when Ben Aklinski ripped a solo home run to get the Cats within two in the 7th. While the bullpen kept the Spartans quiet, UK's offense completed the comeback. T.J Collett and Kole Cottam drove in runs to tie the game in the 8th. After a scoreless 9th, the game headed to extras. Luke Becker led off the tenth with a double and Kole Cottam singled him home to give UK a 6-5 lead. Chris Machamer finished off the Spartans with a scoreless bottom of the tenth.
Kentucky 10 USC Upstate 3
Life was a beach and Kentucky was just playing in the sand on Saturday night. 35 minutes removed from an extra-inning win over the Spartans, the Cats started game two of the doubleheader. Justin Lewis was electric in six innings of shutout baseball. After turning down the Tampa Bay Rays offer, Lewis returned to UK for 2018. The redshirt junior struck out nine Spartans and allowed only two baserunners in his season debut. Lewis left the game with seven runs of support from his offense. The Cats scored two in the second and four in the sixth before the middle of their lineup started pushing balls over the fence in the 8th. Luke Becker and T.J Collett hit home runs in the three-run eighth as UK polished off a 10-3 win.
Kentucky 8 Evansville 4
Regardless of your opponent, making your collegiate debut is difficult. Freshman pitcher Daniel Harper made his inaugural start look easy in Sunday's win over Evansville. The Kansas-native allowed two runs (one earned) while striking out eight in four innings against the Aces. Harper wiggled out of a couple early jams as Evansville went 0/4 with runners in scoring position against Harper. While the Aces struggled to bring runners in, UK was lighting up the scoreboard. Tristan Pompey went 4/4 with three runs and Ryan Johnson collected three RBIs on a bases-clearing double in the third. The Cats led 8-2 after six before Evansville attempted a late comeback in the eight. The Aces scored two runs and looked ready for more, but Maley slammed the door by recording two outs on three pitches. Evansville could not rally in the 9th and UK wrapped up their first 4-0 start since 2012.
New Wildcat Ryan Johnson strokes a three-run double into the RF corner to clear the bases and give us a 6-1 lead in 3rd. #WeAreUK pic.twitter.com/LrTpSf0uIl

— Kentucky Baseball (@UKBaseball) February 18, 2018
Storylines
Kentucky's Bullpen Answers Questions
No Logan Salow or Zach Pop? No problem. UK's bullpen showed that they have a bevy of talent in 2018 to replace Salow and Pop. The Cats got 11.1 consecutive innings of shutout work from their pen to open their season. The biggest performance came on Saturday afternoon when the bullpen pitched 7.1 innings of scoreless to pick up Zack Thompson who was chased early. Brad Schaenzer, Jimmy Ramsey, and Chris Machamer combined to allow five hits and to strike out seven as their offense crawled back from a 5-0 deficit to win. It remains to be seen which guys will be consistent throughout 2018, but the opening weekend showed that Jimmy Belanger's bullpen will still have guys that can finish games.
Tristan Pompey is an OBP Machine
The "Lav Sav" has picked up where he left off in 2017. After reaching base in every game this weekend, Pompey has reached base in 41 straight games dating back to last season. Pompey went 4/4 on Sunday and is already hitting .470 with three doubles and six runs scored. It has been a lot of fun watching Pompey grow into what he is today. This weekend showed that there has been no dropoff since 2017. He had great plate appearances and reached base 11 times (four extra-base hits) at the leadoff position this weekend.
Luke Heyer and Ben Aklinski Make Loud 2018 Debuts
There has been so much attention on Pompey (for good reason), that centerfielder Ben Aklinski flew under the radar in the preseason. The speedy, athletic JUCO transfer hit .411 in four games this weekend. Aklinski collected his first career home run this weekend from the three spot in the lineup, and he also stole a base and scored three runs. Luke Heyer showed promise off the bench last season, but he has taken over as the starting third baseman in 2018. Yet another JUCO transfer from the class of 2016, Heyer hit two home runs this weekend and drove in six runs in four games in South Carolina.
The Week Ahead
Kentucky will have two days off to start the week before their home opener on Wednesday. Defending Big East Champions Xavier will come into Lexington for a 4 ET first pitch at the Cliff. The Musketeers are once again near the top in the Big East, so this game will be a good test for the young Cats. Next weekend, UK will host Oakland for a three-game series in Lexington.
Eight months ago, it appeared that newly-drafted Justin Lewis had pitched in his last game for Kentucky. Flash forward to today, where Lewis' dominance on the mound helped UK win 10-3 over USC Upstate to sweep Saturday's doubleheader. The redshirt junior pitcher went six shutout innings, allowing just two hits and no walks while striking out nine in a blowout win for the Cats.
As Lewis paced UK's effort on the mound, the Wildcats' offense got rolling early. After needing six unanswered runs to overcome a five-run deficit in game one, UK flipped the script in game two. The Cats' offense blistered USC Upstate early and often on Saturday night.
Ryan Shinn and Trey Dawson collected back-to-back RBI doubles in the second inning to give UK a 2-0 lead on Upstate's Trey Van Der Wierde. UK would score a third run against Van Der Wierde in the fourth inning when Tristan Pompey drove in a run on a groundout to the shortstop.
UK did not truly break through until Upstate went to their bullpen in the sixth inning. After loading the bases, UK scored four straight runs to blow the game wide open. Kole Cottam picked up two RBIs in the inning as the Cats watched their lead swell to seven.
STATS: Becker(2/3, HR, RBI, BB, R), Aklinski (3/5, R), Collett (1/3, HR, 2 RBI), Cottam (1/4 RBI). Lewis: 6 innings, no runs, two hits, no walks, nine strikeouts.

— Trey Huntsman (@TreyHuntsmanKSR) February 18, 2018
The offense provided Lewis with more than enough run support against USCU. Lewis allowed just two runners to reach scoring position in six dazzling innings on the mound. The Georgia-native was pulled after the sixth inning, but his return to the mound was impactful. Lewis showed good command of all his pitches as he struck out nine and walked none in his 2018 debut.
Both UK and USCU would add three runs to the scoreboard in the final two innings. Luke Becker and T.J Collett smacked home runs in the top of the eighth before Upstate answered back with three runs in the bottom half of the inning. The three runs allowed by the UK bullpen were the first of 2018. Trip Lockhart came on for UK and closed out a 10-3 win.
The bullpen struggled late, but Lewis' 2018 debut and a late-inning offensive outburst were enough to push the Cats to their first 3-0 start since 2015.  Kentucky will finish their trip to Spartanburg with an 11 ET first pitch tomorrow morning against Evansville. 98.5 in Lexington will have the broadcast and @TreyHuntsmanKSR will have live tweets. 
Nick Mingione wants to do things at Kentucky that have never been done before. The second-year coach did just that on Friday when he led his team to their first season-opening win under his leadership with a 6-1 win over Wofford. Luke Heyer, Kole Cottam, and Tristan Pompey all hit home runs as the Cats won their first opening game since 2015.
The SEC's leader in hitting last season, UK wasted no time putting up a crooked number against starting pitcher Adam Scott. After Kole Cottam and Troy Squires reached base in the second, senior Luke Heyer launched a three-run home run to give UK their first runs of 2018.
While the UK offense was rolling, junior pitcher Sean Hjelle was settling in on the mound. The reigning SEC Pitcher of the Year retired the first nine batters of the game. Hjelle showed mastery of his three pitches early. Wofford did not manage a base hit until the fourth inning against Hjelle.
The BatCats kept their foot on the gas early. Tristan Pompey and Cottam launched home runs in the third and fourth innings respectively Scott had issues keeping the ball in the park. Ben Aklinski added an RBI single in the sixth as UK scored in four straight innings to build a 6-0 lead over Wofford.
Super quick box score from my book. pic.twitter.com/85r3BBxpG3

— Trey Huntsman (@TreyHuntsmanKSR) February 17, 2018
Wofford could never find consistent success on offense against UK's staff. Mack Nathanson delivered both of the Terriers' base hits on Friday, including a double to score their only run of the game in the sixth inning.
Opening Day is all about putting your best foot forward. UK's pitching staff did just that. Hjelle cruised thru six innings of one-run ball to pick up his first win of the season. The junior pitcher allowed one run on two hits while striking out three on 83 pitches. With this being the first start of 2018, Mingione pulled Hjelle after the sixth inning to preserve his arm early this season.
After Hjelle's solid start, the UK bullpen finished the job with three dominant innings. Redshirt freshman Carson Coleman struck out five in two innings of work in his collegiate debut before senior Alec Maley struck out the side in the ninth to finish off a 6-1 win over Wofford.
An Opening Day win is not a definite marker for a successful season. But it can be used to set the tone early in a season. We will see if the momentum carries over when Kentucky returns to action tomorrow in a doubleheader against USC Upstate. The first game will be at 1 ET with game two following at 5. Both games will be broadcast on the USC Upstate Facebook Live.