Everyone loves Alex Poythress. It's impossible not to. He is the perfect example of a student-athlete, a role model to youngsters all across the bluegrass, and one of the most athletic players to ever don the blue and white. He's an even better person behind the scenes, too — by all accounts.
But as much as the fans love Alex Poythress, his teammates, the ones who know him best, love him even more. Poythress has played with several of those guys since his freshman season at Lexington in 2012-13, and he means the world to all of them.
So we tracked them all down to find out why.
Here is what Alex Poythress means to his "brothers," in their own words…
"Alex is one of the most humble guys I've ever played with. Class act on and off the court."
– Nerlens Noel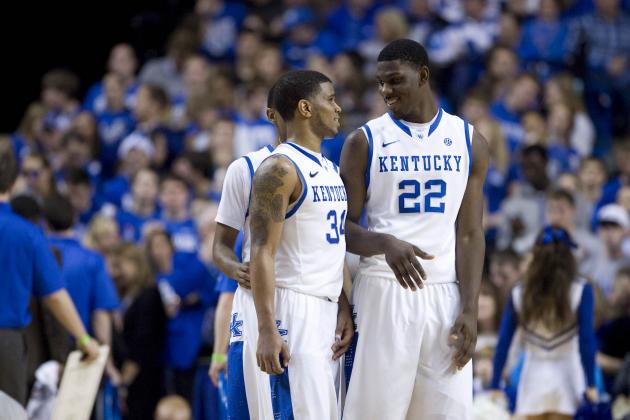 "Alex is a very easy going person with a huge heart. He has been nothing but a great friend and little brother to me since the day I met him and I feel as if I needed anything he would go above and beyond to help me out…. All around great dude and competitor."
– Julius Mays
"Out of all the teammates I have had, AP is one of the ones who not only made me a better basketball player, but a better person. I can never thank him enough for that."
– Jon Hood
"Alex is my dog forever. Nothing but great things ahead for him!"
– Archie Goodwin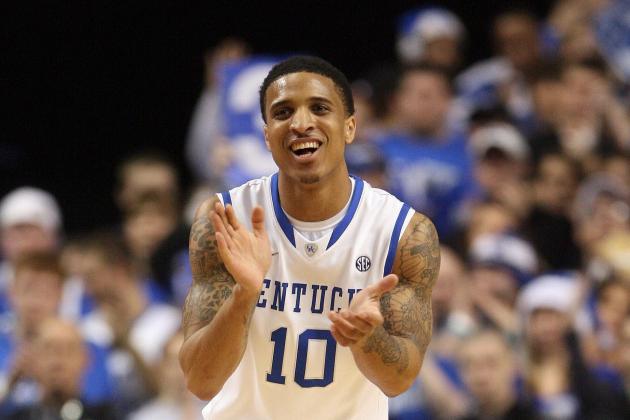 "I had the opportunity to play with AP his freshman year. He was one of the most unselfish teammates I ever had. It was great to see his growth over the last four years as a player because I know how hard he's worked. He will forever be a brother of mine."
– Twany Beckham
"Alex is one of the nicest and greatest teammates I was able to play with at UK.

 

He's terrible at Mario Kart though."
– Jarrod Polson
"Wish I could be there with AP on senior day because I consider him one of my best friends. One of the nicest guys I've ever been around but he'd be the first one to dunk on you. Will always remember this quote he always used to use: courage doesn't always roar. Think it describes him perfectly because he didn't have to be the most talkative guy on the court because he let his game do the talking for him. He's a straight beast. No matter what happens with this game for the both of us, I know I'll have him as a lifetime friend along with all the other guys I played with at UK."
– Kyle Wiltjer
"I've never been around a player so respected and appreciated by all his teammates and coaches. AP is the ultimate role model."
– Sam Malone
"Proud of Alex for everything he's accomplished on and off the court in the last four years and for fighting through a lot adversity."
– Brian Long
"Through all the adversity he faced he always kept a positive attitude and a smile on his face!"
– Trey Lyles
"AP is one of the most grounded human beings I have ever had the pleasure of knowing. Phenomenal athlete, dedicated teammate, but an even better friend. Walking alongside him for the majority of his journey here in Lexington was a blessing. I can't wait to see what the future hold for him. Courage doesn't always roar."
– Tod Lanter
"AP is one of the funniest, nicest people I have had in my life. That's my brother right there. He always works hard and pushed me to work hard and always was a person I can talk to about anything"
– Dakari Johnson
"I didn't get to play with Alex much due to his injury but when he got hurt it made us as a team want to win for him. That's how hurt we were. He is our brother and we all knew a big season was coming from him. For it to end early killed a lot of us. Even with his injury, Alex still continued to support us to the max. I saw him in the training room everyday rehabbing to get back to this point — didn't look too fun, he was yelling in pain. Now I wish the best for him and his family. Will always be my brotha."
– Devin Booker
"The guy is one of the best teammates I've played with and an even better person to be around."
– Aaron Harrison
"Alex is one of my best friends in the world, one of the strongest people I have ever met, a great basketball player and even better man."
– Andrew Harrison
"AP is a very hardworking and humble. He is one of my very best friends , he will always be one of my brothers we've been through a lot together . We went from literally the bottom to the top in the country making history . Congrats on your senior night."
– Willie Cauley-Stein

"Alex wasn't special because of his athletic ability or basketball ability. Alex was special because he was Alex. One of the greatest teammates I've ever had and one of the best humans I've ever met."
– Karl-Anthony Towns