Happy Wednesday, everyone, and shoutout to this baby, who, even at a very, very young age, has his or her priorities in order. Flattery will get you everywhere, friends…even if it comes in the form of a baby picture.
Now, let's make that baby happy and go over today's agenda, shall we? It's a busy one.
1. Today is the first day of the spring signing period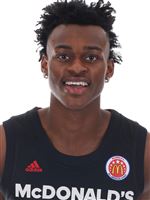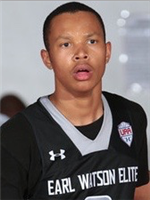 Starting today, prospects can make their commitments official, which means that in some point over the next few days, we'll see signatures roll in from Jarred Vanderbilt, who committed December 23 after the early signing was period was over, and Jemarl Baker, who committed yesterday.
2. Landing Baker was huge
Jemarl Baker's commitment may not seem like a huge deal because he's only a four-star, but he's a player Kentucky desperately needs for next season. Baker is probably the best shooter of the remaining prospects, and although he may not be an elite guy like Kevin Knox, he's still good and will be around for more than one year. Plus, he's committed now, whereas Knox is going to wait until April 28 or May 1 to decide. Knox is an incredible talent, but waiting on him is a gamble Calipari can't afford to make with so few shooters on next year's roster.
3. Who else will join the class?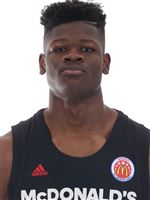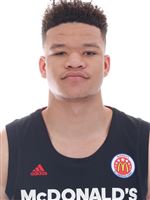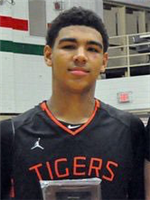 Obviously, Mohamed Bamba is priority #1, followed closely by Knox. Kentucky has offers out to Illinois Mr. Basketball Mark Smith and Pitt transfer Cam Johnson as well. I think you can count on at least two of those five joining the squad, possibly three. If I had to put money on it (and I won't because I'm not Drew), I'd go with Bamba and Johnson.
Speaking of Bamba and Knox…
4. Today is Media Day at the Jordan Brand Classic
Get ready to hear more from Bamba, Knox, Quade Green, Nick Richards, Jarred Vanderbilt, and PJ Washington, because today is Media Day at the Jordan Brand Classic, the final high school all-star game of the season. KSR contributor Colleen Wagoner will be on the scene for us to bring you video of the future Cats, so keep an eye out.
5. Derek Willis heads to Portsmouth
Willis was selected to participate in the annual Portsmouth Invitational Tournament, a pre-draft camp that features some of the best seniors in college basketball. The tournament actually starts today, but Willis' team doesn't play until tomorrow night at 9 p.m. Willis will play alongside Bryce Alford (UCLA), Jabari Bird (California), Matt Jones (Duke), Mangok Mathiang (Louisville), Erick McCree (Louisiana Tech), DeWayne Russell (Grand Canyon) and Steve Taylor Jr. (Toledo).
(Cue the Matt Jones jokes.)
If you missed it yesterday, Derek and Dom recapped the season in this video for KyWildcatsTV, and it's great:
6. I can't stop watching this video of a guy getting run over by a deer
A Canadian man was run over by a deer last weekend after getting out of a coworker's car, but because it happened on April Fool's Day (and, you know, who gets run over by a deer?), nobody believed him when he said it happened. Luckily, there was a security camera rolling, giving us the best viral deer video since that poor runner got tackled by one a few months ago.
Nobody believed this man when he said he got run over by a deer on April Fools'. Then surveillance footage showed it https://t.co/NrtRwht9b1 pic.twitter.com/YlGum7g0wY

– ABC News (@ABC) April 11, 2017
Turns out the guy is a rapper and plans to write a song about the incident. Of course.
7. Drew Barker probably won't play in the spring game
Friday night's Spring Game is right around the corner, and yesterday, both Eddie Gran and Darin Hinshaw hinted that Drew Barker won't play. Barker told reporters he's 75-80% recovered from his back surgery, but the staff doesn't want to take any chances. On the flip side, Barker said he's on track to graduate from UK in August and will enroll in the MBA program, and although the temptation to be a grad transfer must be there considering Stephen Johnson's success last season, Barker said he remains committed to staying at UK and winning his job back.
Barker's journey at Kentucky hasn't always been a smooth one, but as someone who helped him write the Drew Barker Diary for KSR back when he was in high school, I'm very proud of how he's matured, especially after watching this video from yesterday's media opp:
8. Speaking of quarterbacks, can Alabama please stay away from ours?
If you heard a collective groan across the Bluegrass last night, it's because Kentucky's 2018 QB commit Jarren Williams picked up an offer from Alabama:
Blessed to recieve my 21st offer from the University of Alabama pic.twitter.com/ijp5JJMko3

— Jarren Williams (@Jarren2Williams) April 11, 2017
Go away, Alabama. Seriously.
9. Get ready for the Spring Game with the KSR Football Podcast
Nick, Freddie, Drew, and Jared reunited yesterday at the iHeart Radio studios to bring you a special Spring Game edition of the KSR Football Podcast. It's been too long since we've heard tales of the Versailles Kroger, Forrest Gump jokes, or Nick's cheesy puns, so do yourself a favor and pull it up on the KSR feed on iTunes or the countless other podcasting services.
Need more? Mark Stoops will be on the radio show at 11:30 a.m. to get you ready for the Spring Game as only he can.
10. The Mavericks claimed DeAndre Liggins
Earlier this week, the Cavaliers waived Liggins, but he didn't stay out there long. The Mavericks claimed Liggins yesterday and he'll join fellow former Cat Nerlens Noel on the roster with one game left in the regular season. That's right, the playoffs start this weekend, which means today is your last chance to see most of Kentucky's best players in the league. More on that later today in the BBNBA roundup.
Until then, get some work done because the radio show starts in one hour. Remember, STOOPS at 11:30.