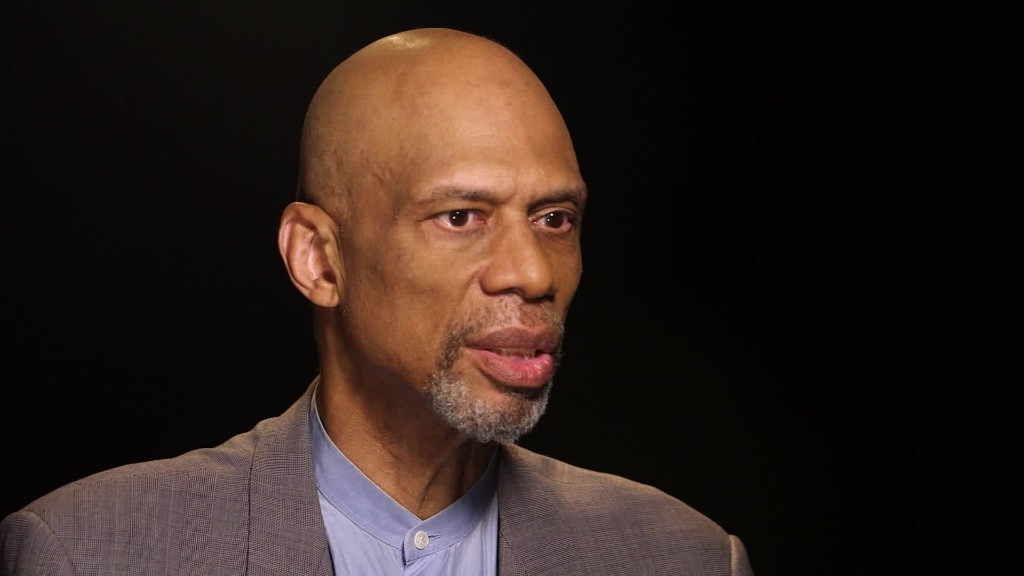 Our dear friends Big Cat and PFT and the late Larry The Goldfish had Kareem Abdul-Jabbar on their podcast this week to discuss his new book and life as a UCLA and NBA legend. I tuned in because I'm an occasional AWL, and I found it interesting when they asked Kareem who he would want to play with if he could play with any present day NBA player.
"The kid in New Orleans, Davis. He's awesome," he said. "He can do it either way. He posts up and faces the basket. I think he's a great center."
Nice praise for AD, huh?
Kareem also chimed in on the Lonzo Ball debate, telling the show, "Lonzo's a talented athlete, but I don't know if he's the fit for the Lakers… His dad gives me the willies. Parents like that really bother me, trying to exploit their kid like that."
The Davis line comes around the 32:45 mark on Wednesday's show.