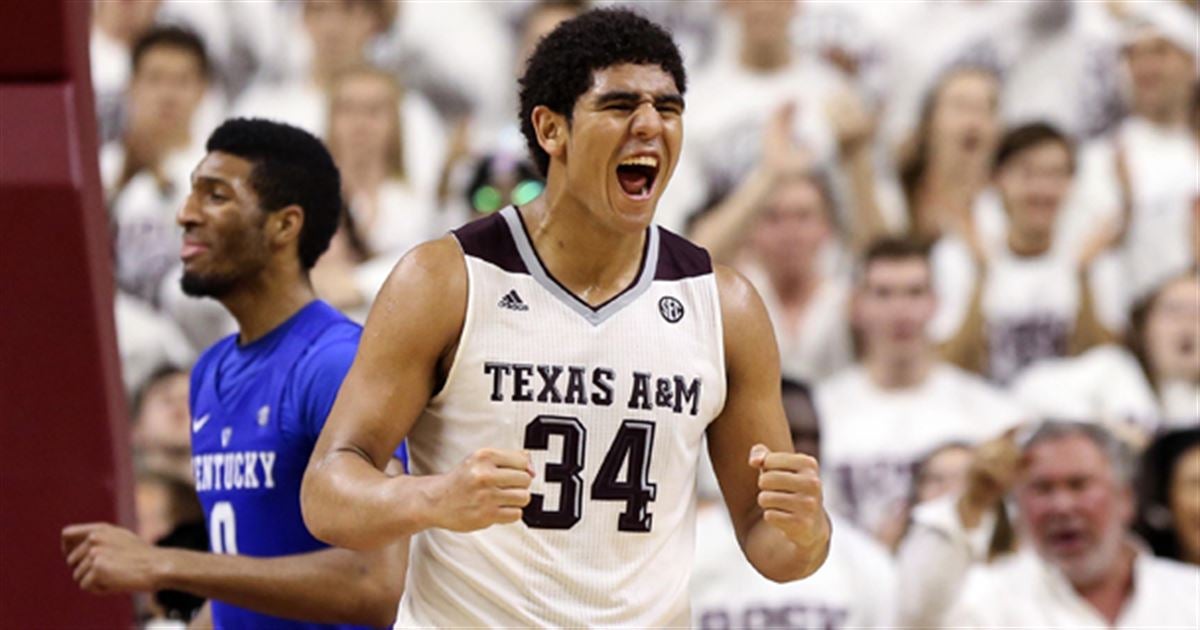 We're forty minutes from tipoff, and it feels like we've been waiting for eternity. While you get the kids to bed and maybe have a cup of coffee, I thought I'd share the five things I want to see from Kentucky in tonight's showdown with Texas A&M…
1. Win the post
Texas A&M exposed Kentucky's issues in the post last season, but this year, the Cats have Bam to counter Aggie center Tyler Davis, who had a double-double — including the game winning bucket — in their OT win in College Station. After two good games, will Bam hold his own? Or, more importantly, will the guards continue to feed him? If you're looking for a key matchup, this is the one.
2. Who will be Bam's backup?
Tai Wynyard got the surprising nod as the first big off the bench vs. Ole Miss, which was Calipari's way of sending the message to other bigs to step up. Did it resonate? Isaac Humphries played well vs. A&M (outside of the bogus technical for slamming the ball), so tonight could be his night to give Bam some help. Likewise, will Wenyen Gabriel still get the start at the four? After giving him tough love in the media all week, I think Cal still takes a chance on Wenyen in the starting lineup, but if he makes a few glaring errors as he has in recent games, Derek will quickly get the nod.
3. Can Derek Willis break out of his shooting slump?
Derek's defense and rebounding is improving, but it may be at the expense of his shot. Derek admitted this week he's been in a shooting slump, and nothing would be better than seeing a few threes finally drop. We all know the impact that would have on Derek's confidence.
4. Improved shot selection
Getting in extra work. pic.twitter.com/kBVohIUiZW

– Kentucky Basketball (@KentuckyMBB) January 3, 2017
Judging by the video UK put out of Isaiah Briscoe and De'Aaron Fox taking long jumpers in the shoot around, this may fall on deaf ears, but hey, no more bad long jumpers, okay? Calipari said a big focal point of Camp Cal has been smarter shot selection, specifically, which shots to take when there's 25 seconds on the shot clock vs. 2 seconds. I'll be keeping an eye on that tonight.
5. Dictate the pace
When Kentucky runs, few teams can keep up with them; when other teams force them into halfcourt, it ain't as pretty. Texas A&M does not play fast — they're ranked 246th in the country in pace of play — but they will try to slow Kentucky down with a 1-3-1 zone, which did not work for Ole Miss last week. The Cats need to run, run, run and wear the Aggies out.
Also, please no overtime. We've had enough of that with them over the years.