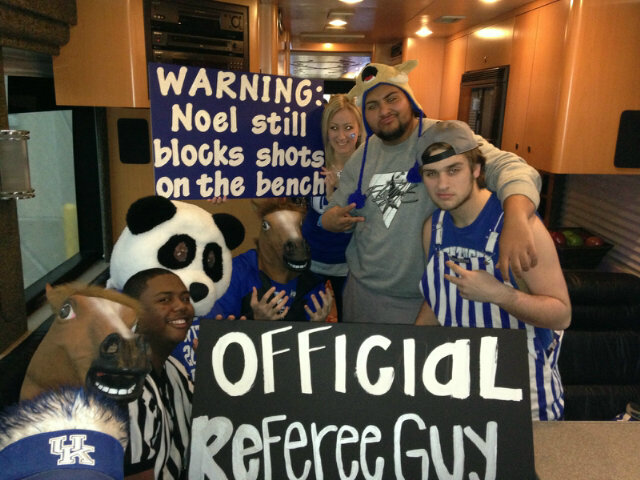 (h/t Jennifer Palumbo)
As of yesterday, UK had distributed 14,600 tickets for GameDay (h/t Kyle Tucker). That number already puts Kentucky's crowd at the top for this season's shows. Tickets are still available at the box office if you'd like to join the excitement.
And yes, if you were wondering…Digger Phelps was booed the moment he took the microphone this morning to try to pump up the Kentucky crowd. "YOU (boo) will (boo) be the reason (boo) they make another (boo) step tonight (boo) to an NCAA berth (boo).