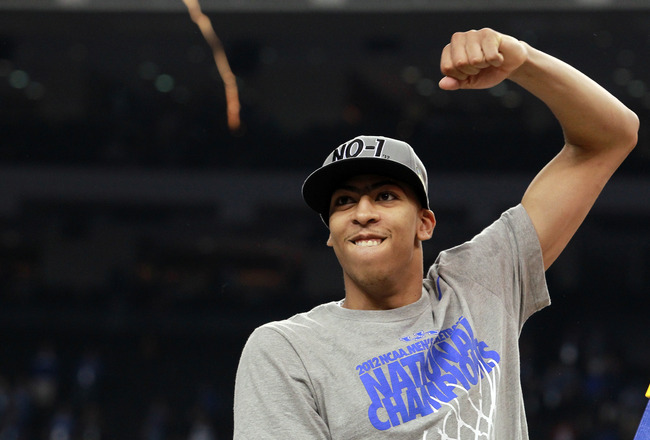 We're back with more from the Worldwide Leader's blog today. This time, it's Chad Ford's ESPN Insider article comparing the top picks of the NBA Draft over the last 20 years. The NBA Draft guru ranked Anthony Davis as the sixth-best No. 1 pick of the last two decades.
Here's why…
6. Anthony Davis, F/C, Kentucky
Will be drafted No. 1 by the New Orleans Hornets in 2012

Placing Davis on this list is particularly hard. But a few things warrant him going this high. First, only one other player below him was the consensus No. 1 pick. And there have been just seven of those in the past 20 years. Two, Davis' size, athletic ability, skill set and the fact he won a national championship as a freshman have all created a narrative that he could be a combination of Tim Duncan and Kevin Garnett. If that's even close to true, we might have him too low.
Ahead of Davis:
1.) LeBron James
2.) Tim Duncan
3.) Chris Webber
4.) Greg Oden
5.) Yao Ming
Greg Oden??? Mmmmkay…
Davis is just above Allen Iverson and Dwight Howard on the list, while Michael Olowokandi locked up last place.
Check out the entire list here.